Hi, Mom – Jia Ling, Zhang Xiaofei
Hi, Mom is a fantasy comedy film directed by Jia Ling, led by Jia Ling and Zhang Xiaofei, co-starring Liu Jia, Shen Teng, and Chen He.
Based on the 2016 sketch of the same name and Jia Ling's own experience, the film tells the story of Jia Xiaoling, a girl who has just entered university and experiences an emotional upheaval in her life, then accidentally travels back to the 1980s to meet her mother Li Huanying, who was in her youth 20 years ago .
Details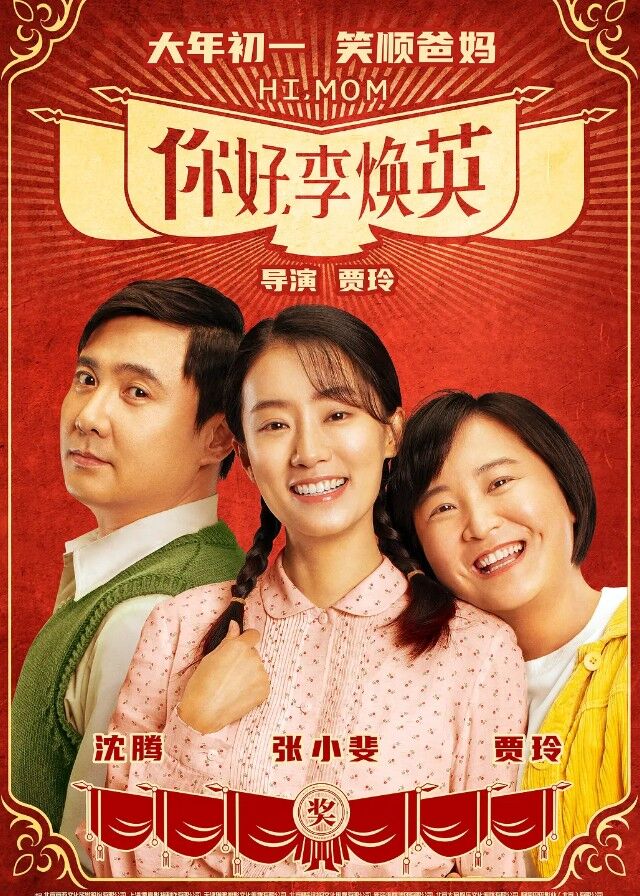 English Title: Hi, Mom
Chinese Title: 你好,李焕英
Genre: Fantasy, Comedy
Duration: 128 min.
Director: Jia Ling
Writer: Jia Ling, Sun Jibin, Wang Yu, Liu honglu, Bu Yu, Guo Yupeng
Producer: Chen Zhixi, Wang Zhongjun
Released Date: 2021-02-12
Broadcast Website: Tiger Pictures Entertainment
Cast
Synopsis
One day in the year 2001, Jia Xiaoling, who had just been admitted to the university, experienced a major turning point in her life. She had always wanted to make her mother proud, but she was devastated when her mother suffered a serious accident. In a state of emotional breakdown, Jia Xiaoling unexpectedly traveled back to the year 1981 and met her young mother, Li Huanying. The two became inseparable and were like close friends. At the same time, Jia Xiaoling also made friends with a group of innocent and kind-hearted people. Jia Xiaoling thought she had arrived in this "vast world" where she could use her advanced thinking to help her mother achieve great success. However, the outcome surprised Jia Xiaoling.
Reviews
You May Also Like
Related Posts