Godspeed – Qiao Shan, Fan Chengcheng
Godspeed is a comedy film directed by Yi Xiaoxing, led by Qiao Shan and Fan Chengcheng">Fan Chengcheng, with special appearances by Ma Li, Zhang Jingyi, Chang Yuan, Tian Yu, Zhang Xiran, and Yin Zheng.
This drama is about a family of four who accidentally start a trucking journey with laughter and tears.
Details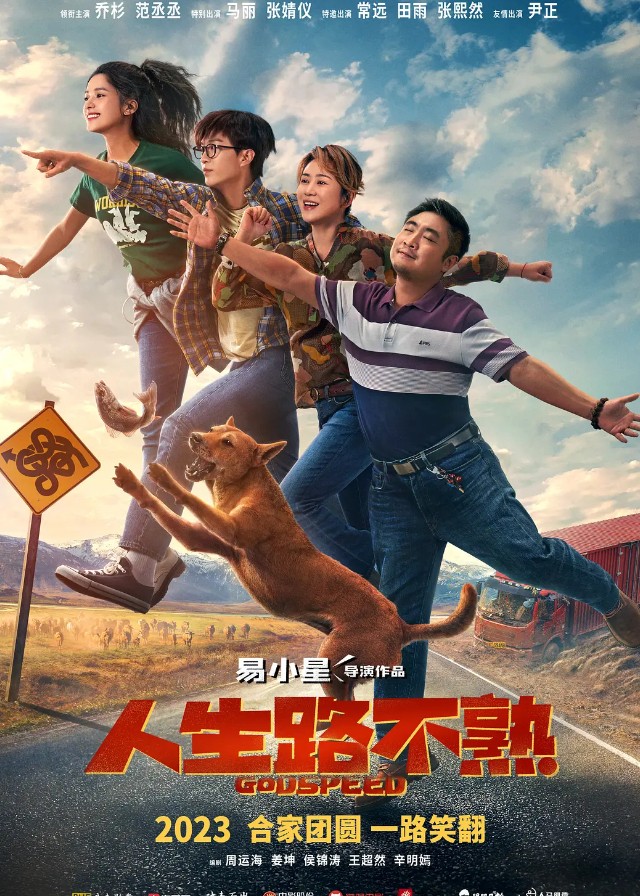 English Title: Godspeed
Chinese Title: 人生路不熟
Genre: Comedy, Drama
Duration: 100 min.
Director: Yi Xiaoxing
Writer: Zhou Yunhai, Jiang Kun, Hou Jintao, Wang Chaoran, Xin Mingyan
Producer: Li Wenwen, Lu Di, Tong Zihan
Released Date: 2023-04-28
Boradcast Website: –
Cast
Synopsis
Truck driver Zhou Donghai had a negative opinion of his potential son-in-law Wan Yifan.
In order to win the approval of his future father-in-law, Wan Yifan tried his best, but things just kept going wrong. His potential mother-in-law, Huo Meimei, and his girlfriend, Zhou Weiyu, tried their best to reconcile them.
Can Wan Yifan, who is always unlucky, pass all the tests from his future father-in-law Zhou Donghai during their journey together?
Related Posts