Dying to Survive – Xu Zheng, Zhou Yiwei
Dying to Survive is a drama film directed by Wen Muye, starring Xu Zheng, Zhou Yiwei, Wang Chuanjun, Tan Zhuo, Zhang Yu and Yang Xinming .
The film tells the story of Cheng Yong, the owner of a miracle oil shop, who goes from being a male health product vendor who cannot afford to pay his rent to becoming the exclusive distributor of the Indian generic drug "Ge Lie Ning".
Details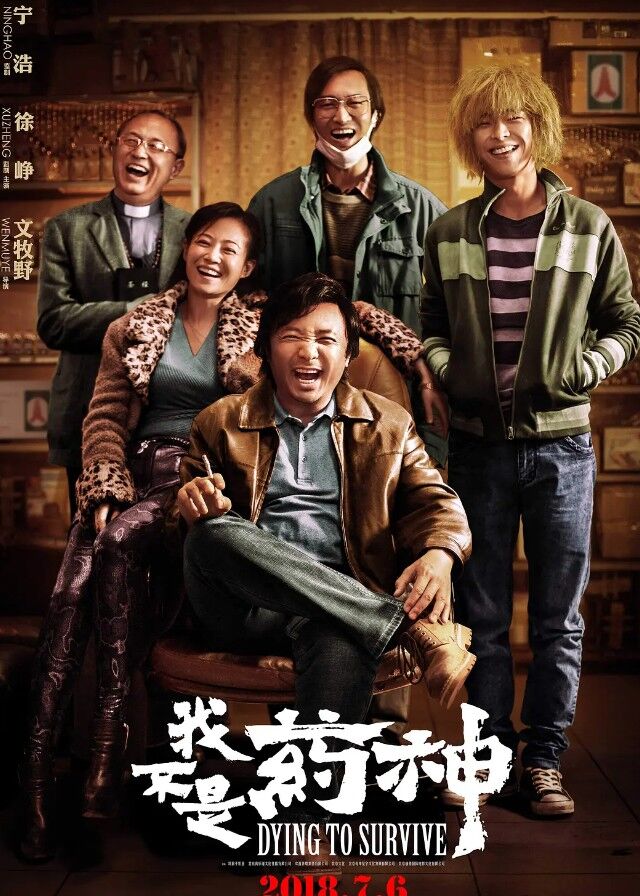 Cast
Synopsis
Cheng Yong, the owner of the Indian God Oil store in India, leads a miserable life. His business is failing, his father is critically ill, and he can't afford the surgery fees. His ex-wife is pregnant with a wealthy man's child and wants to take away custody of their son.
One day, a leukemia patient comes to his store, begging him to bring back a batch of counterfeit miracle drugs from India, so that patients who can't afford the exorbitantly priced genuine medicine can have a chance at survival. Reluctant but desperate, Cheng Yong unexpectedly turns his life around overnight.
The affordable miracle drugs save countless lives, earning him the title of "Medicine God" among the patients.
However, with the benefits comes a multifaceted tug-of-war that puts his life and the lives of impoverished patients at risk.
Reviews
You May Also Like
Related Posts