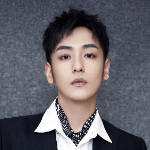 Xiang Hao dramas, movies, and TV shows list contains the best TV series, films of Xiang Hao and the ongoing and upcoming shows. The list will be updated continuously, bookmark this list to get the latest tv shows of Xiang Hao.
Xiang Hao Dramas List
2023-08-19

#1

Historical, Romance, Drama

Jing Tian, Feng Shaofeng

The female official, Mu Zhuohua, resists the traditional marriage system and is determined to pursue her career. Liu Yan, the god of war,  is suffering from failure and bears the feud of his country. They are redeemed by each other, and fall in love with each other. They work together to guard the country.

2023-06-21

#2

Historical, Romance

Yang Qiru, Xu Zhenxuan

The illiterate general Wei Lin, in order to clear the name of the former crown prince, marries Gu Mingzhu, the sickly and handsome son of the Gu family. However, the sickly young man is the real villain. The ruthless Jiang Lei, the owner of the Ling Pavilion, pretends to be Gu Mingzhu and marries into the general's family in order to steal the jade to cure his illness, but he never expects to get his heart involved.

2023-06-14

#3

Historical, Fantasy, Wuxia

Zhan Yu, Chen Yiying

The dominator of Martial God, Qin Chen was a legendary figure in the Tianwu continent. He tragically perished due to betrayal from his beloved woman and close friend. Several hundred years later, his consciousness unexpectedly awakened within a young boy with the same name in the Daxuan Kingdom. Young Qin Chen utilized his divine accomplishments, cultivated his spiritual power, refined divine elixirs, defied fate, and rose with great strength. He formed bonds with a group of like-minded companions and embarked on a journey that shook the entire continent.

2021-10-04

#4

Historical, Romance

Zhang Zhixi, Thomas Tong

It is rumored that the elder daughter of Prince Yun, Yun Qianyue, is a "playgirl", arrogant and domineering, who can't read a word. In fact, the reason why Yun Qianyue makes the rumor spread to the public, she doesn't wanna marry into the royal family and disguise for decades. As early as ten years ago, Yun Qianyue has been in love with Rong Jing, the son of Prince Rong, but it was oppressed by the imperial power. Rong Jing, the Prince of Rong who has extremely good looking, has been ill for ten years due to the suffering of cold poison for love inducing. In order to give each other a chance, Yun Qianyue triggers the Phoenix Suffering, as the cost, she lost her memory. However, even though Yun Qianyue has lost her memory, she has not lost her soul, and in the 10,000-year cold pool, there seems to be some kind of belief supporting her to go out of the predicament. In the end, the predicament was solved, and Rong Jing also healed, they finally came together.

2020-11-19

#5

Romance, Comedy

Ji Xiaobing, Zhang Yaqin

Ji Yanxin is a professor who looks very cold, while the cartoonist Qi Nian is a simple, straight, single girl. In order to create the comic, she plans to get inspiration to update the plot of the comic by dating Ji Yanxin.

2020-09-04

#6

Urban, Business, Drama

Mark Chao, Bai Jingting, Qiao Xin

Wu Kezhi, the manager of Jin Chen Capital, has a sharp investment vision and an unruly personality. Because he is not good at getting along with his superiors, there is a gap between him and Qu Zhonghui, a senior executive of the company, and he is not put in an important position by the company. The company suddenly sends Sun Yiqiu, a trainee with an average education and no experience, to join Wu's department. Wu Keizhi is very reluctant to accept him. At this critical moment, Sun Yiqiu retains an important client and earns himself a valuable trial period. During the process of working together, Wu gradually finds out about Sun's ability and strength, and he teaches him by example and guides him carefully so that Sun can grow rapidly. Wu Kezhi also gradually become clear about his own perseverance and bottom line. The constant friction and collision, let the master and disciple gradually tacit understanding. At an important time when the company is facing internal and external problems, this pair of ordinary masters and disciples, who are not favored by the company, save the company's reputation. After a series of events, they have new ideas about their careers and make new choices.

2019-01-28

#7

Historical, Fantasy, Immortal

Bai Lu, Xu Kai

Lu Zhaoyao saved Mo Qing after she left the mountain where she lived, but was preempted by Mo Qing when she seized the Wanjun Sword. Lu Zhaoying was seriously injured by the huge impact of the release of the Wanjun Sword. Five years later, after recovering from her injuries, she returned to her sect and found that Mo Qing had made her sect even stronger. Lu Zhaoyao concealed her identity and made use of Mo Qing's fondness for her to get him to do many dangerous things. But in Mo Qing's constant doting, she wavered from her initial purpose. In the end, Lu Zhaoyao and Mo Qing defeated the hypocritical Luo Mingxuan together and exposed his true personality to the public. They got together after the battle.

2018-01-14

#8

Historical, Romance, Political

Guan Xiaotong, Song Weilong

In 464 A.D., Liu Ziye ascended to the throne. He was very tyrannical, and his half-sister, Princess Shan Yin, Liu Chuyu, was even more lascivious. The number one gang in Jianghu, Tianji Lou, wanted to overthrow Liu Ziye's tyranny. Zhu Que came to the princess's mansion, began to train her followers, and met Rong Zhi, who secretly developed an affection. In the end, Tianji Lou helped Liu Yu to seize the throne successfully, Liu Ziye was killed, and Zhu Que also "died" in the rebellion. Rong Zhi assisted and took Zhu Que to a neighboring country. In the neighboring country, Zhu Que learned that Rong Zhi was a follower of the Empress Dowager of Northern Wei. In order to seize the power of the Southern Dynasty, he lurked in the princess's house and endured humiliation. When Zhu Que expressed her love for Rong Zhi, Rong Zhi chose the country and Zhu Que left sadly. Rong Zhi was actually deeply in love with Zhu Que, and in the face of Zhu Que's resolute departure, he eventually chose Zhu Que.

2018-01-05

#9

Youth, Sport, Drama

Zhang Sifan, Zhang Xincheng, Ye Xiaowei

Liu Chuan is an e-sports master who has won many prizes but was taken back by his parents when he was at the top of his game to continue his studies. He secretly reorganized his team, gathering Xu Ce, Lan Wei Ran, Qin Ye, and Wu Zewen and naming the team "Long Yin". The team members were all rookies with potential, and he trained the newcomers and brought the team into the ranks of the strongest teams step by step. He also played against top competitive teams such as Huaxia, Qi Xing Cao, and Tong Que. The fierce competition made them grow rapidly and brought them closer and clearer to each other.
Related Posts