Double World – Henry Lau, Peter Ho, Lin Chenhan
Double World is an action adventure film directed by Teddy Chan, starring Henry Lau, Peter Ho, Lin Chenhan, Jiang Luxia, Luo Zhongqian and Hu Ming.
Based on the Giant online game of the same name, it tells the story of Dong Yilong, a teenager from Qing Yuan village, and Chu Hun, a warrior from the Chu family army, who embark on a journey to participate in the selection of the Grand Marshal of the Southern Zhao Kingdom.
Details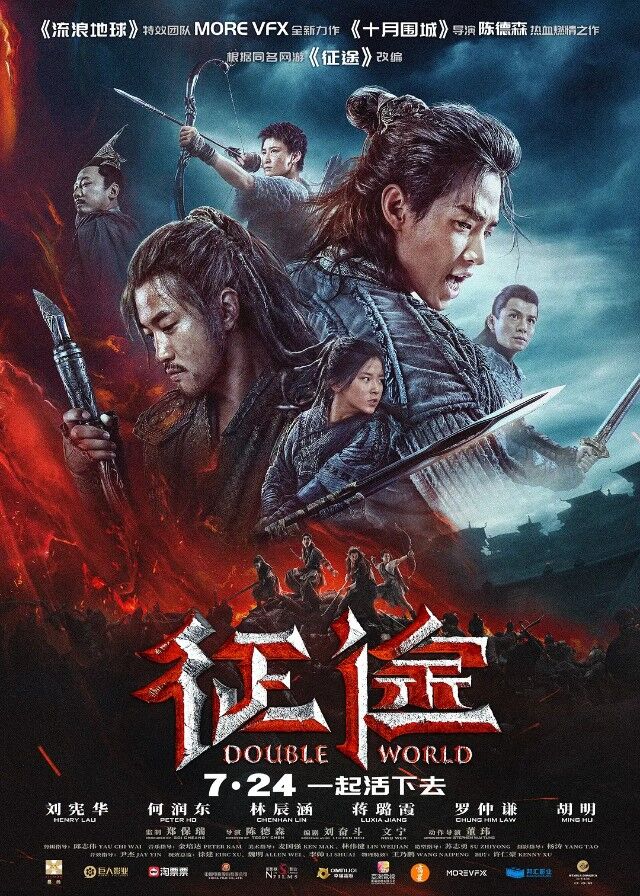 English Title: Double World
Chinese Title: 征途
Genre: Fantasy, Action, Adventure
Duration: 111 min.
Director: Teddy Chan
Writer: Liu Fendou, Wen Ning
Released Date: 2020-07-24
Broadcast Website: 爱奇艺
Cast
Synopsis
In the fictional continent of Zhongyuan, among the ten kingdoms, the Southern Zhao Kingdom and the Northern Yan Kingdom are neighboring nations. After a brief period of peaceful coexistence, a new war is on the verge of erupting.
In order to defend against the increasingly powerful Northern Yan, Southern Zhao organizes a grand tournament to select talented individuals, with each clan required to send three warriors to participate.
The news reaches the remote village of Qingyuan, and after some controversy, the villagers Dong Yilong, the warrior Chu Hun, and the resilient young girl Jin  Gang Xiao Mei step forward to represent the Qingyuan clan. Thus, they embark on a brutal journey of conquest.
Reviews
You May Also Like
Related Posts