DONGBO XUEYING LAND – Xu Kai, Gulnazar
DONGBO XUEYING LAND is an ancient fantasy drama co-directed by Li Dachao, Li Wenlong, and Lin Xiangjian, starring Xu Kai, Gulnazar, Bai Shu, Lu Tingyu, Liu Zirui, and Song Xinran, with a special appearance by Zheng Kai.

The drama is adapted from the fantasy work of the author "Wo Chi Xi Hong Shi". It tells the story of Dongbo Xueying, the protagonist of the otherworldly continent. He is trying to save his parents who were confined by his mother's family, the Moyang family, for breaking the family rules.
Details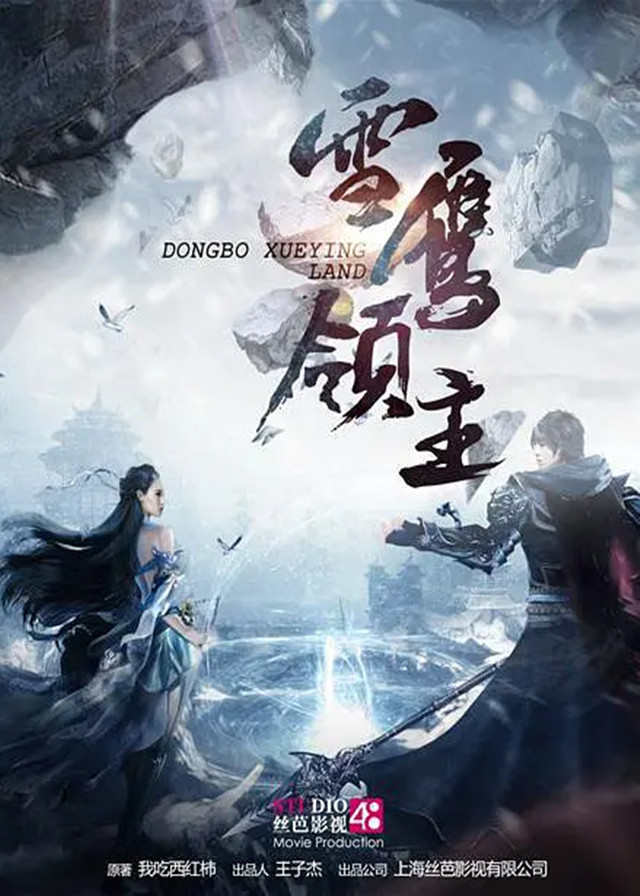 English Title: DONGBO XUEYING LAND
Chinese Title: 雪鹰领主
Genre: Ancient, Fantasy
Episodes: –
Duration: –
Director: Li Dachao, Li Wenlong, Lin Xiangjian
Writer: Pan Jing
Product Company: TENCENT PENGUIN PICTURES, 48 Movie Production
Broadcasting Website: TENCENT VIDEO
Released Date: –
Cast

Xu Kai
as Dongbo Xueying

Gulnazar
as Yu Jingqiu

Bai Shu
as Pu Yangbo

Lu Tingyu as Kong Youyue

Liu Zirui as Dongbo Qingshi

Song Xinran as Ji Rong

Zheng Kai as Chi Qiubai
Shi Yufei as Ye Mei
Synopsis
A young man named Dongbo Xueying emerged in an amazing world.
When he was young, a huge change changed the course of his life, involving him in a huge conspiracy.
In order to protect his loved ones, Dongbo Xueying entered the Changfeng Academy to study and train hard to improve his ability.
During this period, he met the love of his life, Yu Jingqiu. They went from conflict and confrontation to knowing and loving each other.
His little brother Dongbo Qingshi was compelled by Ji Rong, so the Xueying Ling was attacked by the demons and plunged into the disaster.
In order to protect his loved ones and the people of the world, Dongbo Xueying, a generation of strong men, his legend is shockingly starting!