Behind the Blue Eyes – He Landou, Kent Tsai
Behind the Blue Eyes is a romantic film directed by Tang Jiahui, led by He Landou and Kent Tsai, with special appearances by David Wang Yaoqing, Greg Hsu, Zuo Xiaoqing, and Samantha Ko.
Details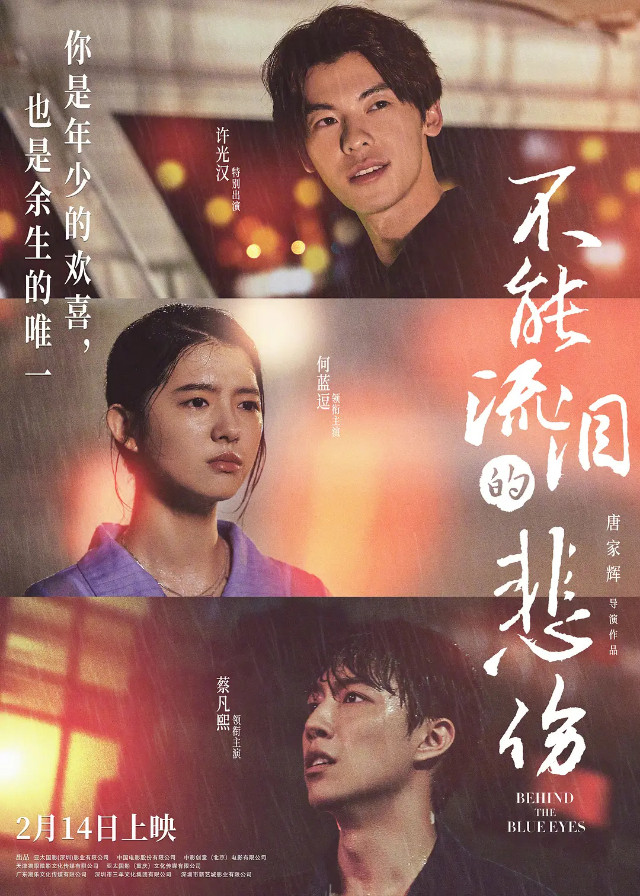 English Title: Behind the Blue Eyes
Chinese Title: 不能流泪的悲伤
Genre: Romance
Duration: 97 min.
Director: Tang Jiahui
Writer: Wu Liang, Wu Lizhu
Product Company: Mao Yan ENTERTAINMENT, China Film Co.,Ltd.
Released Date: 2023-02-14
Boradcast Website: -
Cast
Synopsis
From childhood friends to teenage lovers, Zhao Xinhui and Lin Hancong are sure that they will be together for life.
However, they are separated by distance, family, and the surprise confession of their senior, Chen Xiaoming.
Is it better to hold on or let go? When Xinhui is in doubt, her neighbor uncle's certainty about love moves her. Will she be able to find her lost love?
Reviews
You May Also Like
Related Posts