Beautiful Accident – Kwai Lun Mei, Chen Kun
Beautiful Accident is a fantasy comedy film directed by He Weiting, starring Kwai Lun Mei, Wang Jingchun, Ouyang Nana, and Wang Yuanye, with a special appearance by Chen Kun.
The film tells the story of a typical white-collar urban gold-collar lawyer, Li Yu Yran, who, after an accident, experiences a very different life with a new identity.
Details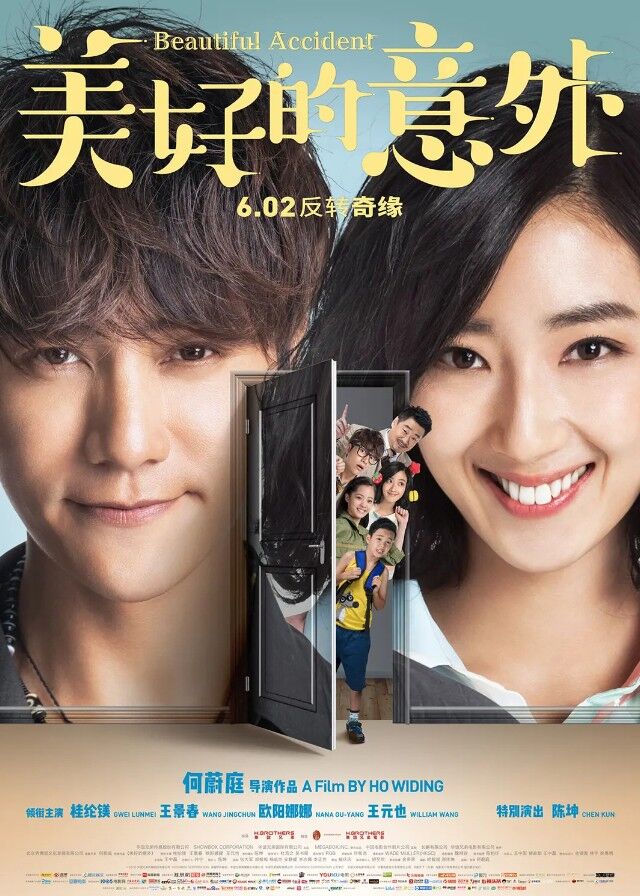 English Title: Beautiful Accident
Chinese Title: 美好的意外
Genre: Fantasy, Comedy, Romance
Duration: 105 min.
Director: He Weiting
Writer: Ha Zhichao, Zhou Jialin
Producer: Wang Zhonglei, Chen Kun
Released Date: 2017-06-02
Broadcast Website: Prime Video, Viki
Cast
Synopsis
Li Yuran is an excellent and successful lawyer, living a high-quality single life as a white-collar professional. She is meticulously preparing to study abroad for further education, holding boundless confidence and anticipation for a bright future.
One evening, while driving home, Yuran unfortunately gets into a car accident on the highway. When she wakes up again, she finds herself in a strange place, awaiting a seven-day experience of living as a different character: a full-time housewife.
Her husband, Zhang Tao, is a diligent and honest designer, her daughter, Xingxing, is a rebellious teenager, and her son, Tiantian, is an innocent and warm-hearted boy.
From being an outstanding career woman to suddenly becoming a homemaker responsible for taking care of a family of four, Yuran goes through a transformation from initially resisting and feeling uncomfortable to later showing tender care and concern.
Reviews
You May Also Like
Related Posts