Be My Family – Zhang Yi, Pan Binlong
Be My Family is a film directed by Zhang Dapeng,, starring Zhang Yi, Pan Binlong, Zhou Yiran, Cheng Xi, Yuan Xiaoxu, and Huang Jingyi, with a special appearance by Hao Lei, Zhang Guoqiang and Fang Qingzhuo.
Set in a small town in the 1990s, the film tells the story of two laid-off workers who intend to collect a debt but end up adopting the debtor's daughter, and the fates of the three have been closely linked ever since.
Details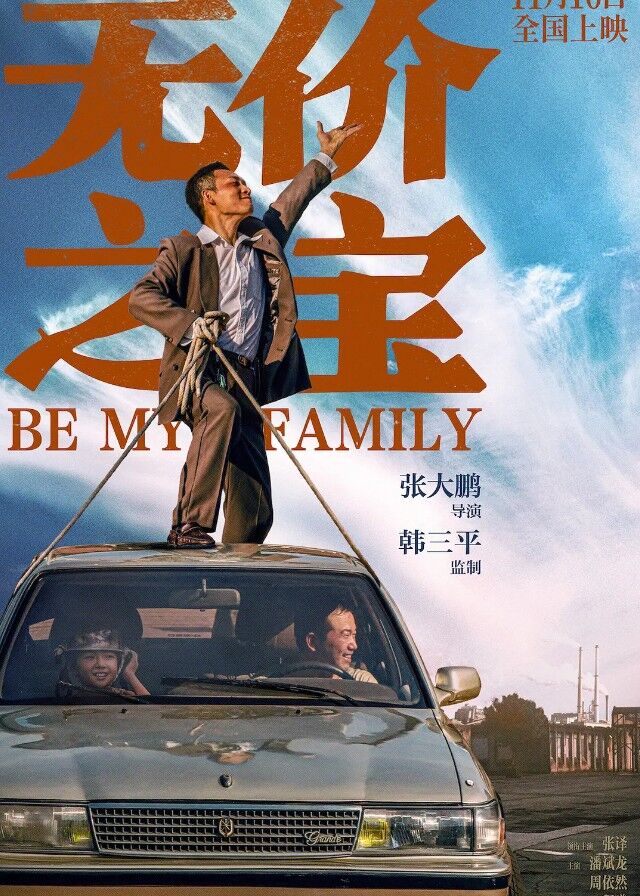 English Title: Be My Family
Chinese Title: 无价之宝
Other Titles: 五金家族, 盗时光, 担保 中国版
Genre: Drama
Duration: 132 min.
Director: Zhang Dapeng
Writer: Han Jianu, Zhang Dapeng, Lu Yan, Zheng Mengchu
Released Date: 2023-11-10
Boradcast Website: -
Cast
Synopsis
To make a living, the laid-off workers, Shi Zhenbang and Yang Wu, run a hardware store. To collect a debt, they temporarily have to take care of debtor Manli's daughter, Qianqian.
As they spend time with little Qianqian, feelings gradually develop between them.
They initially thought that once the money was in their hands, Qianqian would be taken in by relatives for a better life. However, Shi Zhenbang learns that Qianqian has been sent to an inappropriate place, and he decides to rescue her.
From then on, Shi Zhenbang and Yang Wu become closely tied to the fate of this little girl.
Reviews
You May Also Like
Related Posts