0.1% World – Zhou Yiran, Patrick Shih
0.1% World is a fantasy romantic film directed by Sun Lin, led by Zhou Yiran and Shi Boyu, co-starring Qi Shenghan, Wei Yunxi, and Bai Yufei.
The film tells the story of An Yi, an architect, and Gao Ang, a pianist, who communicate with each other by sensing each other's emotions and perceptions over a long distance.
Details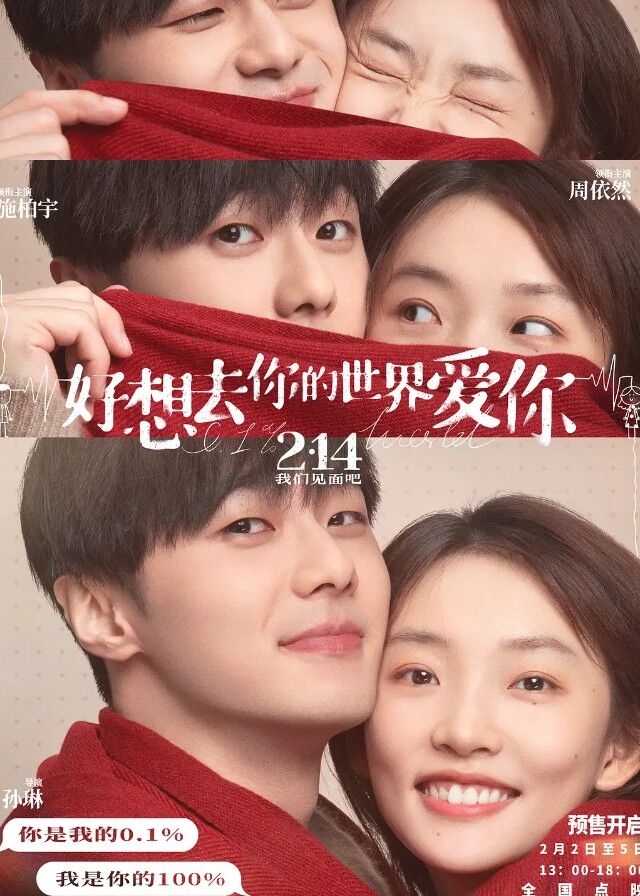 English Title: 0.1% World
Chinese Title: 好想去你的世界爱你
Genre: Fantasy, Romance, Comedy
Duration: 95 min.
Director: Sun Lin
Writer: Wang Bo
Producer: Han Huimin, Lun Peng, Zhang Yucheng, Bi Ran, Yan Ziling
Released Date: 2022-02-14
Broadcast Website: Viki, Fresh Drama, Huashi.tv
Cast
Synopsis
Assistant architect An Yi who resides in Beijing, and sound engineer Gao Ang , who is far away in Germany, become connected through a brainwave accident.
From then on, they mysteriously share their sense of hearing, taste, and touch. The "forced bond" disrupts their lives, leading to a series of comedic incidents.
However, due to their constant companionship, they also become the people who understand each other the most. But a misunderstanding creates a rift between them. Faced with the distant distance and an unknown future, will they firmly journey towards each other's worlds?
Reviews
You May Also Like
Related Posts