Woman For Rent – Han Jie, Niu Jun, Yuan Weijie
Woman For Rent is a film directed by Zhou Qi and Ma Delin, starring Han Jie, Niu Jun, Yuan Weijie, and Huang Jingyi.
Details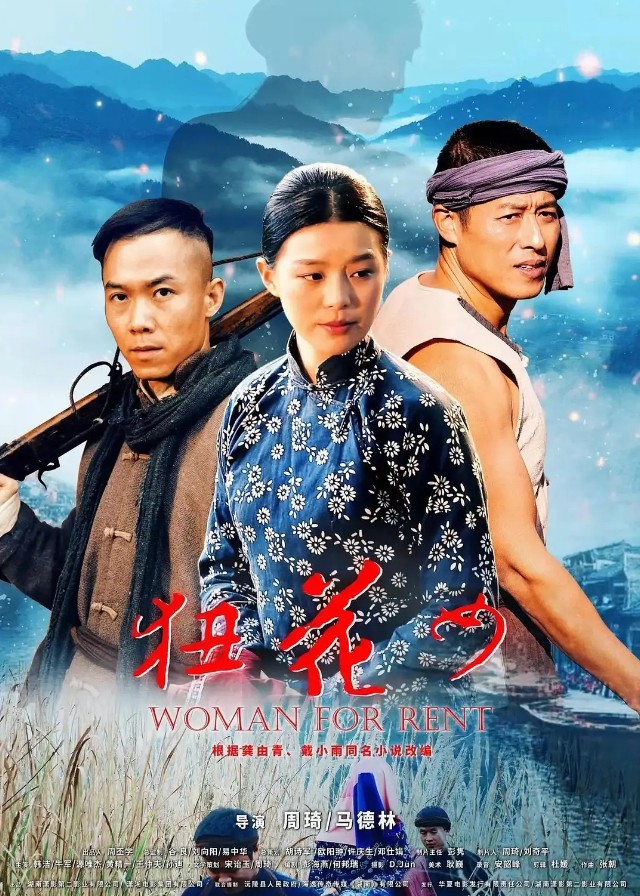 English Title: Woman For Rent
Chinese Title: 狃花女
Genre: Romance, Family, Drama, Life
Duration: 100 min.
Director: Zhou Qi, Ma Delin
Writer: Peng Haiyan, He Bangrui
Released Date: 2023-03-08
Boradcast Website: -
Cast
Synopsis
In remote mountain villages where men couldn't afford wives, they had a unique tradition called "Niu Hua", which meant hiring a woman's womb to have children and carry on their family line for generations.
When Wan Er was 18 years old, she was borrowed by the Lu family to have a child for them, as her husband had tuberculosis. However, she found out upon arrival that both brothers had borrowed her at the same time.
Wan Er grew fond of Lu Da and tried to avoid Lu Er, hoping to become pregnant with Lu Da's child as soon as possible and earn money to go home. This caused a rift between the two brothers.
To ease the tension between them, Lu Da planned to let Wan Er go home and said, "We never knew who our mother was, and we can't let our children grow up without one". Someday we will be able to marry wives properly.
That year, the Red Army arrived in the mountains, and everything changed.
Reviews
You May Also Like
Related Posts