Where the Wind Blows – Aaron Kwok, Tony Leung Chiu Wai, Du Juan
Where the Wind Blows (Theory of Ambitions) is a crime action film directed by Philip Yung, led by Aaron Kwok, Tony Leung, and Du Juan, with Michael Hui Kwun Man and Chun Xia in special appearances, co-starring Patrick Tam Yiu Man, Michael Chow, Jeana Ho Pui Yu, and Elaine Jin.
Based on true history, the film tells the legendary tale of two detectives Lei Le and Nan Jiang, who work together to make their way to the top, but go on to betray and break up at the top of power.
Details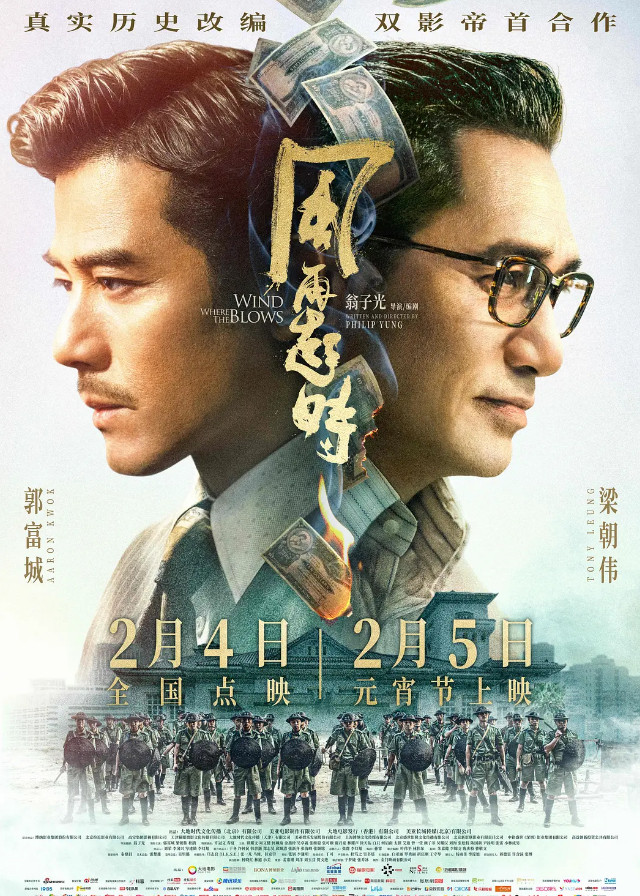 English Title: Where the Wind Blows
Chinese Title: 风再起时
Genre: Action, Crime, Suspense, Thriller, Drama
Duration: 143 min.
Director: Philip Yung
Writer: Philip Yung
Producer: David Hu
Product Company: MEI AH ENTERTAINMENT, DADI FILM
Released Date: 2023-02-05
Boradcast Website: -
Cast
Synopsis
Lei Le, a bold and ambitious man, and Nan Jiang, an introverted and scheming man, work together by chance to break the old rules and build up their power. With the help of Cai Zhen, Lei Le's wife, they become famous "twin detetives" in Hongkong for thirty years since then.
It seems to be calm in the surface, but there are murders, betrayals and power grabs underneath .......
Reviews
You May Also Like
Related Posts