Super Family – Ai Lun, Shen Teng
Super Family is a comedy film directed by Song Yang, starring Ai Lun, Shen Teng, Tao Hui, Zhang Qi, Han Yanbo, and Bai Lina.
The film tells the story of Zheng Qian, who ran away from home years ago and returns to his hometown of Ka Xi Qi Ke for his grandfather's funeral, only to witness his family members trigger their superpowers and unite with their family to resist Qi Qi Ke Fu.
Details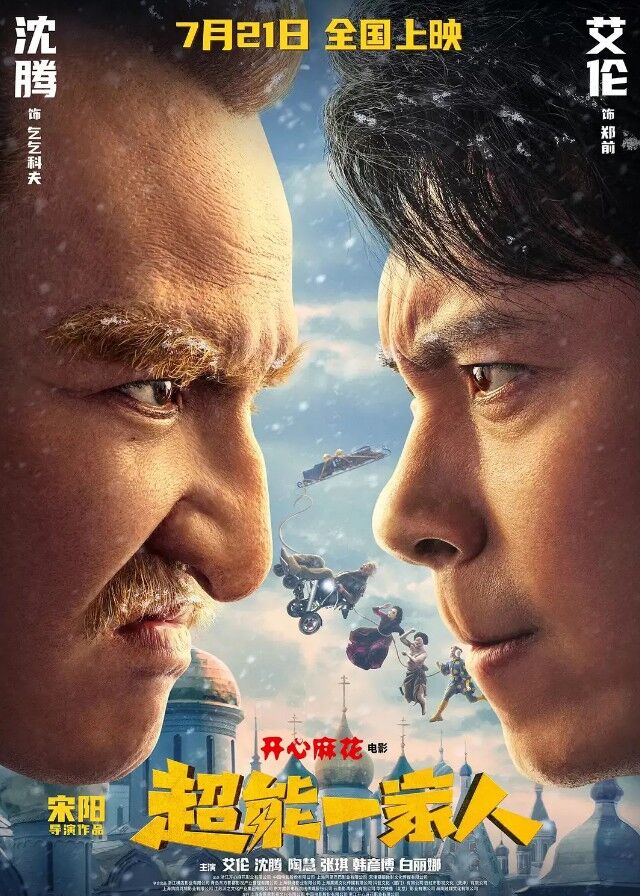 English Title: Super Family
Chinese Title: 超能一家人
Genre: Romance, Fantasy, Comedy
Duration: 113 min.
Director: Song Yang
Writer: Song Yang, Bi Kang, Dong Wenteng
Producer: Song Yang
Released Date: 2023-07-21
Boradcast Website: -
Cast
Synopsis
Zheng Qian's newly developed app has caught the attention of the cunning yet honest antagonist, Qiqi Kefu. Fortunately, the Zheng family unexpectedly gained superpowers, with the sister having the ability to fly, the father being able to turn invisible, the grandfather possessing immortality, and the younger sister having unlimited strength.
Zheng Qian had hoped that his family members would lend a hand to help, but they often end up causing more trouble than assistance.
Despite their strength, the "Superpower Family" is somewhat silly. How will they confront Qiqi Kefu? A battle between superpowers and monetary power is about to erupt.
Reviews
You May Also Like
Related Posts