Spiritpact – Jia Zhengyu, Meng Zidi
Spiritpact is a fantasy film directed by Xue Ling, starring Jia Zhengyu, Meng Zidi, Chen Shujun and Yu Yijie.
It is adapted from the comic book "灵契".
Details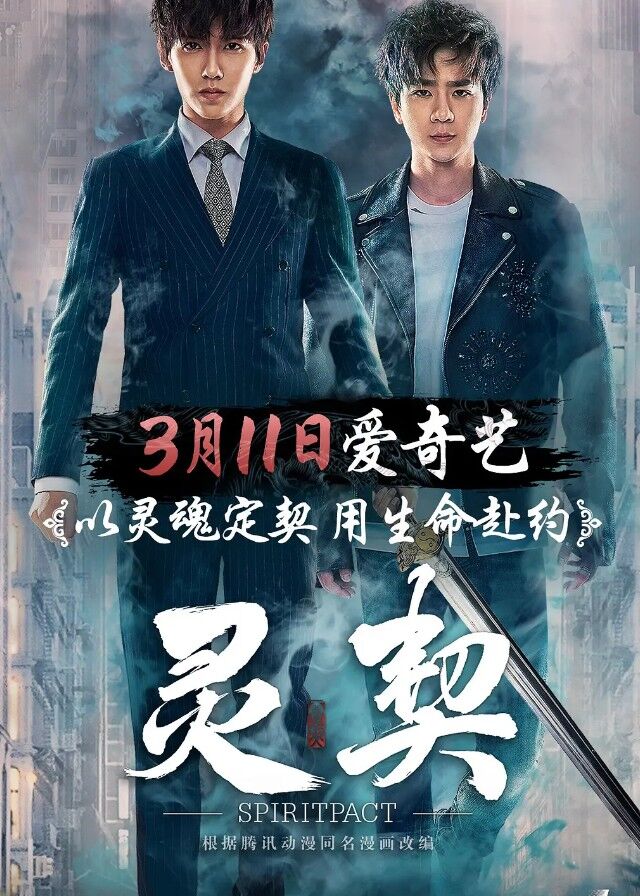 English Title: Spiritpact
Chinese Title: 灵契
Genre: Fantasy, Drama, Suspense
Duration: 89 min.
Director: Xue Ling
Writer: Ping Zi
Producer: Wang Zhenni, Du Jiuhang, Zhang Kaiying
Product Company: TencentVideo, iQIYI
Released Date: 2018-03-11
Broadcast Website: iQIYI
Cast
Synopsis
After the useless fortune-teller, Yang Jinghua unexpectedly dies, he is forced to become the shadow spirit of Duanmu Xi, an official in the Department of the Underworld.
Although they can't stand each other, they are bound together by a contract and must jointly investigate and solve mysteries to maintain order and peace between the mortal and spirit realms.
Reviews
You May Also Like
Related Posts