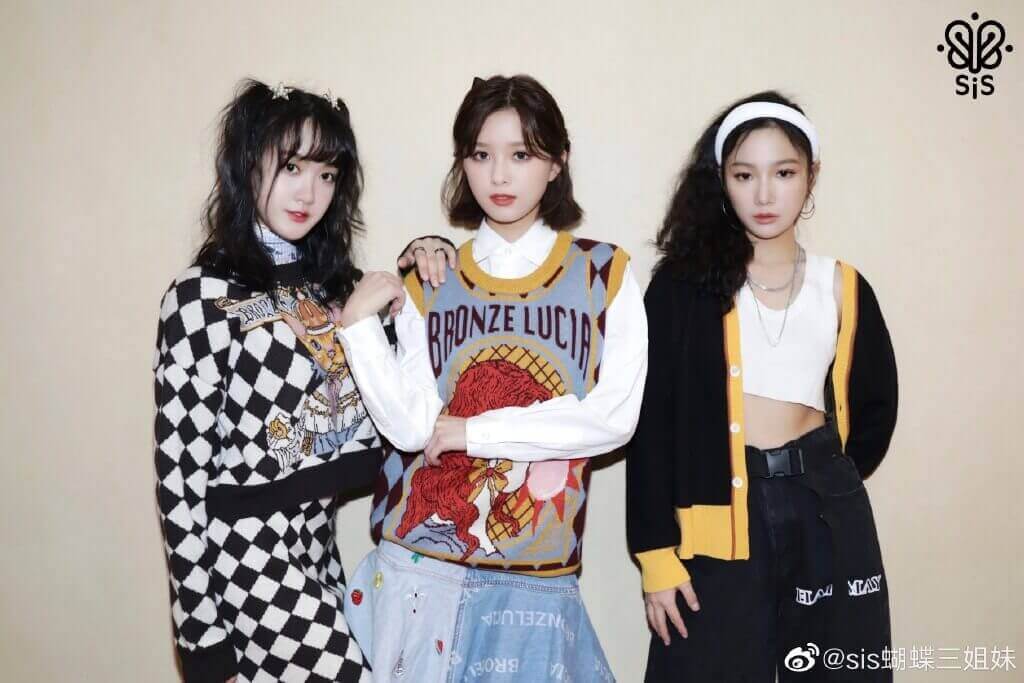 SIS(蝴蝶三姐妹) is a Chinese girl vocal group. It's consist of NoNo(Hong Yinuo), Veegee(Xu Ruoqiao), and Pam(Xu Jialin). SiS is the abbreviation of "sister", and the group name represents the three girls' relationship with each other like sisters.

On January 1, 2020, the group released their first single "My Dear" and announced their official debut. In April, the group released their single "Bu Ge Zhu Yi"(不鸽主义). In May, the group participated in the Tencent Video Music Group Competition program "We Are Blazing". In September, the group released the reunion show "Summer Tour of the Dare Devil"(大胆小鬼的夏日巡音之旅).
Official Account
Weibo: sis蝴蝶三姐妹
Ins: sis_music_official
Members
NoNo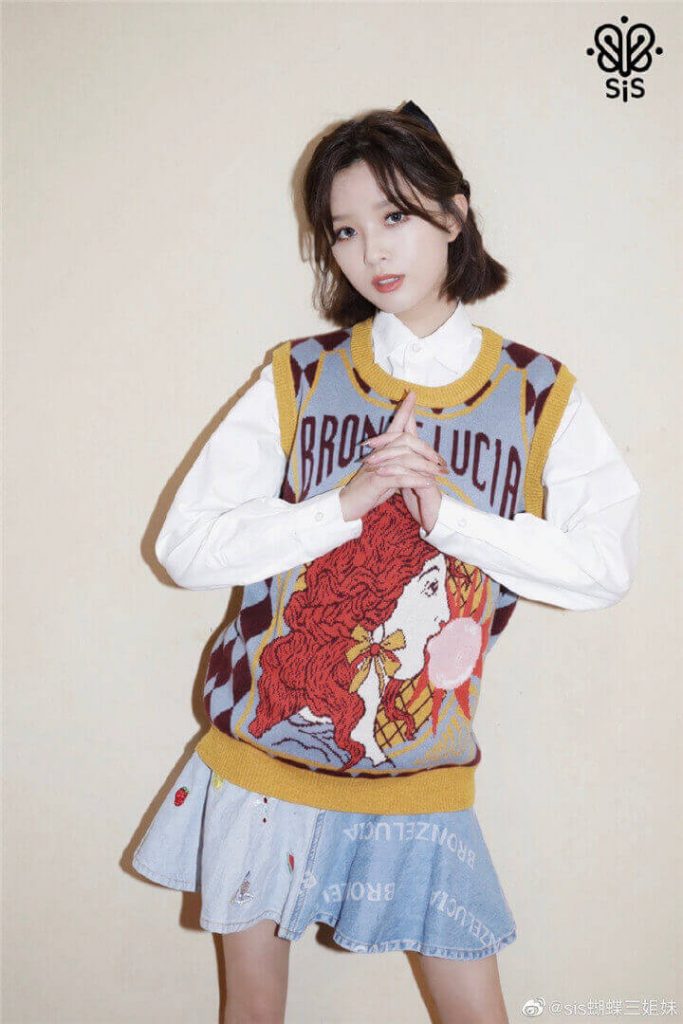 Stage Name: NoNo
Birth Name: Hong Yinuo(洪一诺)
Birthday: Apr.22, 2000
Place of Birth: Hangzhou, Zhejiang
Zodiac Sign: Taurus
Weight: 39kg
Fandom Name: Qian Jin
Fandom Color: Purple(#A765DC)
Fanchant: yī nuò qiān jīn yǔ nuò tóng háng(一诺千金 与诺同行)
Weibo: sis_NoNo洪一诺
Nono Facts:
She studies at the Zhejiang Conservatory of Music, Department of Popular Music.
She was runner-up in the 2019 "The coming One Girls".
She's never taken any music classes since she was a kid.
Veegee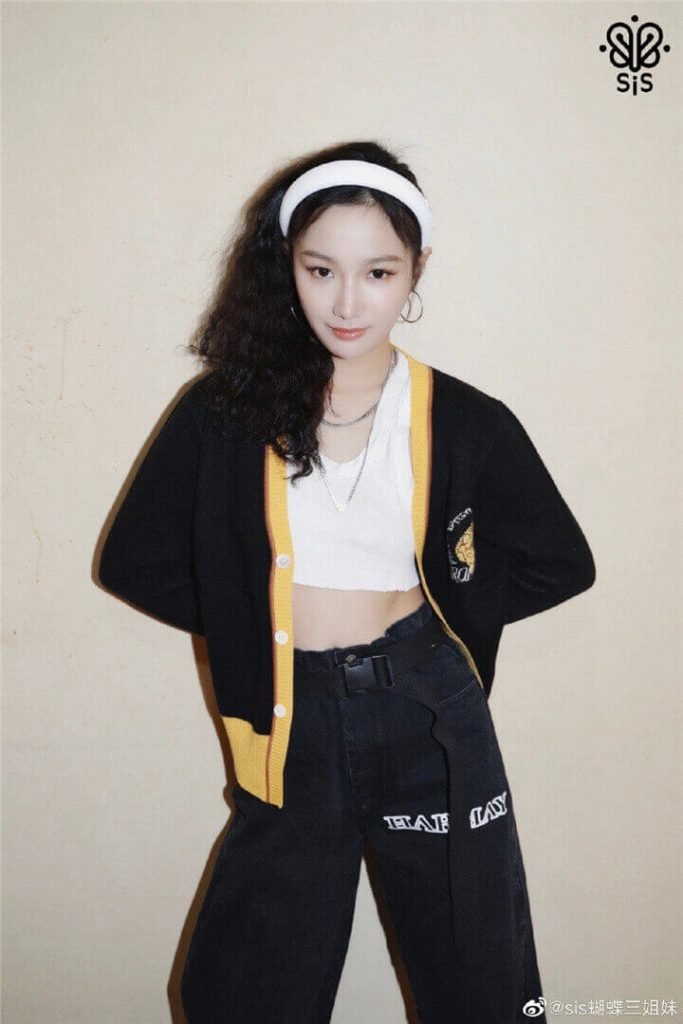 Stage Name: Veegee
Chinese Name: Xu Ruoqiao(徐若侨)
Birth Name: Xu Wenjie(徐文洁)
Birthday: June 3, 1999
Place of Birth: Shanghai
Zodiac Sign: Gemini
Height: 161cm
Weight: 45kg
Fandom Name: Dumbo
Fandom Color: Avocado Green
Weibo: sis_Veegee徐若侨

Veegee Facts:
Her agency is Unleash Entertainment.
In 2017, she released the choral song "FLIP" with Li Chong, thus making her official debut.
In 2017, she appeared in her first film "In Love Whit A Monster"(奇幻民宿).
In 2018, she participated in the Youku video reality show "SING OUT"(这!就是歌唱·对唱季), which went on to finish in the Top 8 of the finals.
On December 7, 2018, she released her solo singles "19" and "imma fool".
In 2019, she participated as a contestant in the "The coming One Girls" and eventually finished 7th.
Pam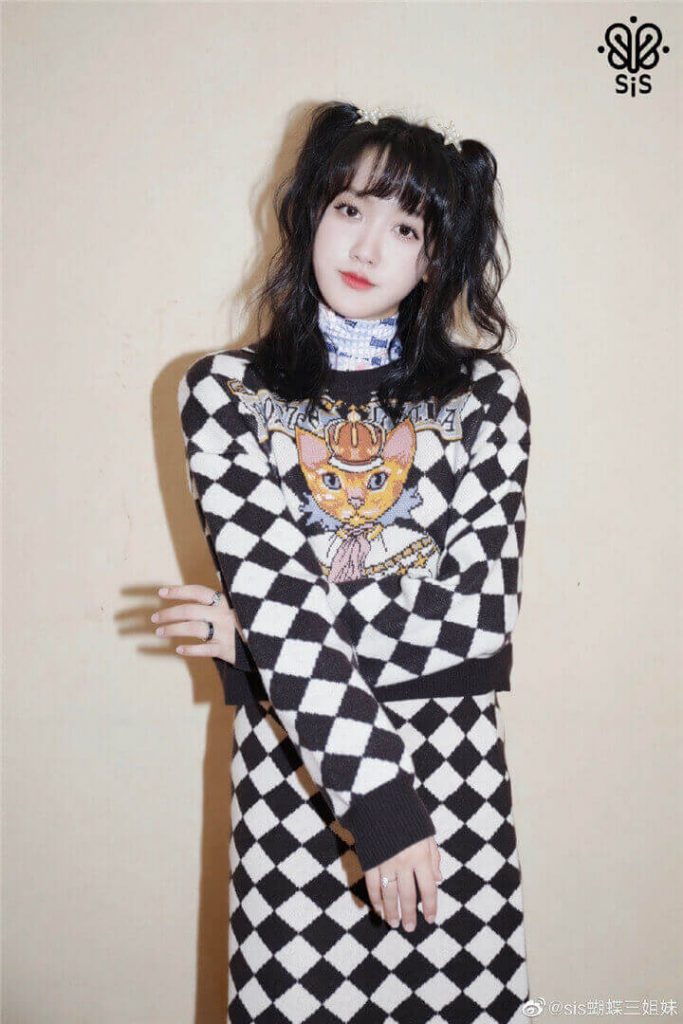 Stage Name: Pam
Birth Name: Pamiga Sooksawee、เปมิกา สุขสวี
Chinese Name: Xu Jialin
Birthday: July 11, 1997
Place of Birth: Thailand
Zodiac Sign: Cancer
Height: 165cm
Weight: 45kg
Fandom Name: Guo Bao Rou(Fried Pork in Scoop)
Fandom Color: Peppa Pink
Fanchant: nǐ dī Pam huáng, wú xiàn chāng kuáng(你滴Pam皇,无限猖狂)
Weibo: sis_Pam徐嘉琳
Ins: pamigax
Pam Facts:
Her father is Thai, and her mother is Chinese.
Her agency is MBO.
In June 2019, she took part in Tencent Video's "The coming One Girls" and eventually finished 8th.
Films: "The Stranded", "The Judgement", "The Underwear".