Rush to the Dead Summer – Zheng Shuang, Chen Xuedong, Bai Jingting
Rush to the Dead Summer is a youth romantic drama led by Zheng Shuang, Chen Xuedong, and Bai Jingting, co-starring Xia Zitong, Chai Biyun, Pang Hanchen, and Wang Yuwen, with Zhang Chao and Zhenghe Huizi, Li Xian in a special appearance.

The drama tells the story of Fu Xiaosi, Li Xia, and Lu Zhi'ang's pursuit of their dreams and the simple guardianship of that little love in their hearts.
Details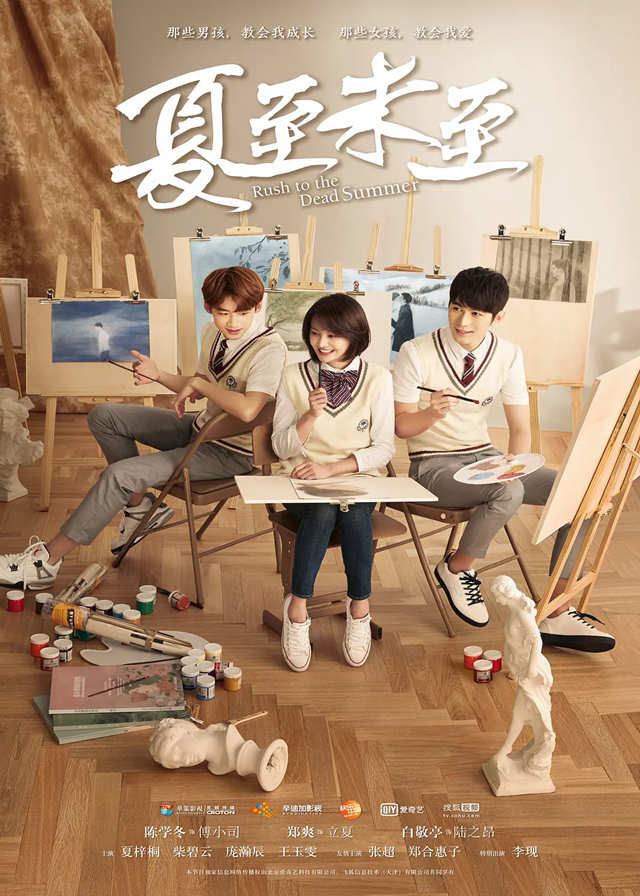 English Title: Rush to the Dead Summer
Chinese Title: 夏至未至
Genre: Romance, Youth
Episodes: 48
Duration: 45 min.
Director: Han Yang
Writer: Liu Fei, Liu Guangchen, Shi Shi
Producer: Wang Yexun, Wang Jing
Produce Company: HUACE FILM&TV CROTON, SYNDICATION, HunanTV, iQIYI
Broadcasting Website: TencentVideo, MGTV, iQIYI, Sohu TV
Released Date: June 11, 2017
Cast

Zheng Shuang
as Li Xia

Chen Xuedong as Fu Xiaosi

Bai Jingting
as Lu Zhi'ang

Xia Zitong as Yu Jian

Chai Biyun as Cheng Qiqi

Pang Hanchen as Duan Qiao

wang yuwen
as Li Yanran

Zhang Chao as Qing Tian

Zhenghe Huizi as Yan Mo

Li Xian
as Li Xia's Boyfriend
Synopsis
Li Xia and her childhood friend Cheng Qiqi were admitted to Qianchuan First High School and met the legendary Fu Xiaosi and Lu Zhi'ang, with the joining of Yu Jian and other classmates, they officially started their youthful and beautiful high school life.
After graduation, the door of the adult world opened to them, and everyone lived a very different life.
Fu Xiaosi released a collection of his paintings, which became a hit all over China.
Li Xia became Fu Xiaosi's assistant and girlfriend.
Qiqi won the singing competition and became the youth idol of China.
Yu Jian, who went north to become a singer, still persists in his dream.
While everyone is being swept away by the fast-approaching world, bigger adversities come one after another, almost completely reversing and affecting everyone's life: Fu Xiaosi's hardships, Li Xia's departure, Lu Zhi'ang's imprisonment, Cheng Qiqi's betrayal, and the death of Yu Jian's boyfriend.
Ten years have passed, They discovered that nothing can be permanent except memories, but they have all learned to love and grown-up.