One Mountain Away – Wen Yu, Li Ang
One Mountain Away is an inspirational and realistic drama film written and directed by Wang Yinuo, starring Wen Yu and Li Ang.
The story is based on Deng Yingxiang, the secretary of the Party Branch of Mahuai Village in Qiannan, Guizhou, China.
Details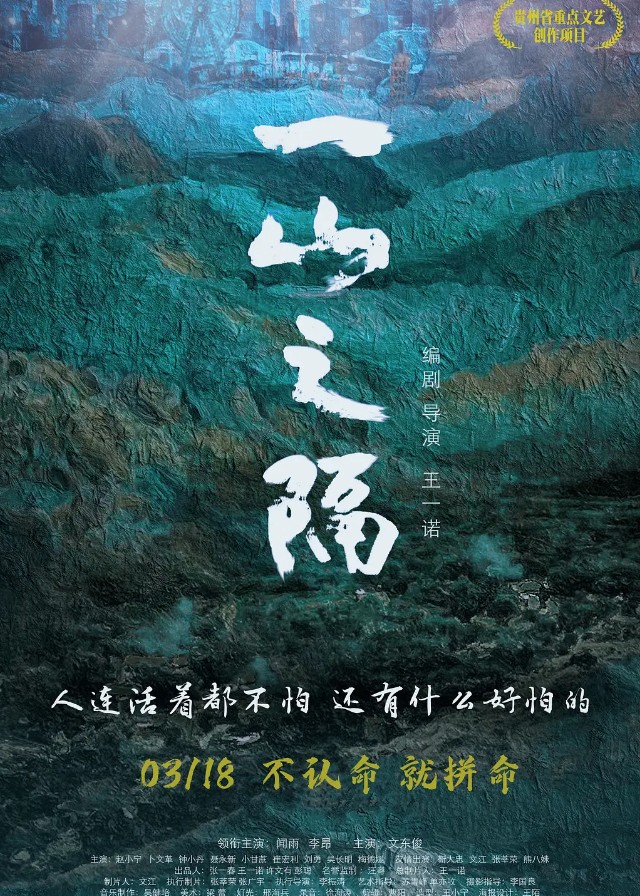 English Title: One Mountain Away
Chinese Title: 一山之隔
Genre: Drama, Life
Duration: 108 min.
Director: Wang Yinuo
Writer: Wang Yinuo
Producer: Wang Yinuo, Zheng Jinhua
Released Date: 2023-03-18
Boradcast Website: -
Cast
Synopsis
A young woman digs a mountain for love, but is isolated and helpless. A bar owner in the city is heavily in debt and facing a difficult life. With different goals and personalities, the two meet in the mountains. When a well-intentioned lie is exposed, a series of conflicts arise in the mountains.
Alone and isolated, she decides to declare war on the mountain with her own hands. In the end, human nature awakens and transforms due to perseverance and bravery, and everyone completes the redemption of their souls, overcoming the two great mountains of reality and the human heart.
Reviews
You May Also Like
Related Posts