Ocean Rescue – Kevin Yan, Qu Jingjing, Wu Haochen, Ai Xiaoqi
Ocean Rescue is an action film produced by Huang Jianxin, directed by Shen Dong, starring Yan Yikuan, Qu Jingjing, Wu Haochen, and Ai Xiaoqi.
The film tells the story of an international nuclear weapons expert who is hijacked by terrorists, and how our public security counter-terrorism officers and navy work closely together to defuse the crisis.
Details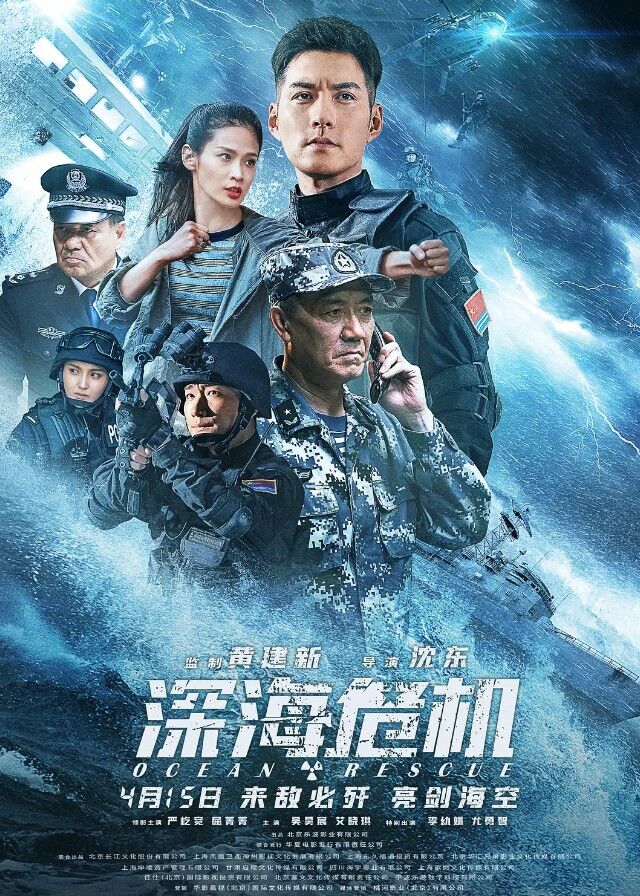 English Title: Ocean Rescue
Chinese Title: 深海危机
Genre: Action, Drama, Military, Thriller
Duration: 94 min.
Director: Shen Dong
Producer: Huang Jianxin
Product Company: LOEPO PICTURES, CHANGJIANG CULTURE, HUAHUIBROTHER, HAIYU FILM
Released Date: 2023-04-15
Boradcast Website: -
Cast
Synopsis
When nuclear weapons expert Steel decided to disclose a long-held secret buried deep within his heart to the world, he was suddenly kidnapped and murdered, and the briefcase containing top-secret information he carried with him was lost, shocking the world.
Shortly thereafter, a mysterious ship appeared outside of Chinese territorial waters, carrying a group of unidentified foreigners who were preparing to salvage a nuclear bomb left by a major power from the Cold War era on the seabed and carry out a terrorist attack.
In order to prevent a nuclear crisis, the Chinese navy launched a lightning operation...
Reviews
You May Also Like
Related Posts