Nobody But You – Yang Shuo, Li Mengmeng
Nobody But You (Chengdu Holiday) is a romantic comedy film directed by Chen Chen and Yang Bo, starring Yang Shuo and Li Mengmeng.
The film tells the story of Lin Wen, an older sister who works hard in Chengdu to pay for her younger brother's schooling. She meets a young musician, Qin Huasheng, on the underground and is mistaken by his family as his girlfriend. They grow up together and eventually get together.
Details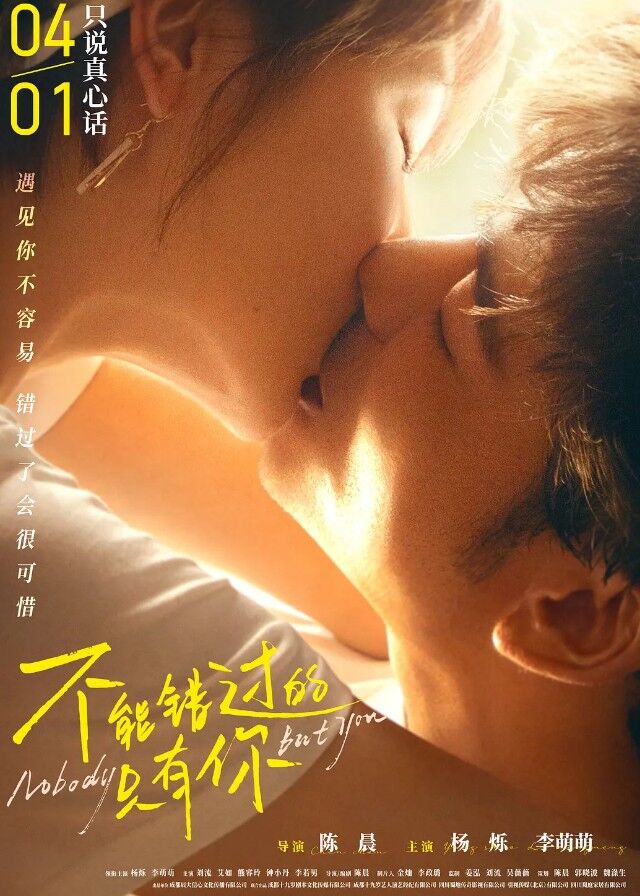 English Title: Nobody But You
Chinese Title: 不能错过的只有你, 成都假日
Genre: Romance, Drama
Duration: 111 min.
Director: Chen Chen, Yang Bo
Writer: Chen Chen
Released Date: 2023-04-01
Boradcast Website: -
Cast
Synopsis
Who is the one person you would never want to miss? Are they still by your side? Qin Huasheng, who failed in his career and suffered heartbreak, returns to his hometown of Chengdu, where he unexpectedly meets Lin Wen, who has also been hurt by love. They become close due to their similar experiences. This unexpected encounter helps them realize that love will always come, at the right place, the right time, and with the right person. I can miss many things, but I cannot miss you.
Reviews
You May Also Like
Related Posts