Never Say Never – Wang Baoqiang, Chen Yongsheng, Shi Pengyuan
Never Say Never is an action film directed by Wang Baoqiang, led by Wang Baoqiang, Chen Yongsheng, and Shi Pengyuan, co-starring Wang Xun, Zhang Yitong, Ma Hu, and Zhou De Bo Wen, with special appearances by Xiao Yang and Liu Hua.
The film is a realistic story about how ordinary people find their way out of difficult situations and face life without resigning themselves to fate or giving in to defeat.
Details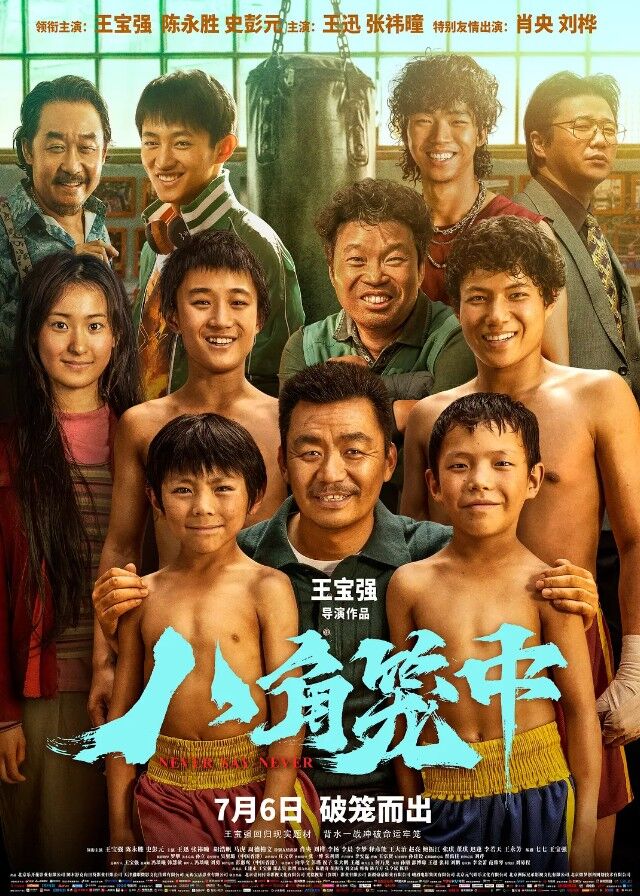 English Title: Never Say Never
Chinese Title: 八角笼中
Genre: Action, Drama, Life
Duration: 117 min.
Director: Wang Baoqiang
Writer: Qi Qi, Wang Baoqiang
Producer: Wang Baoqiang
Released Date: 2023-07-06
Boradcast Website: -
Cast
Synopsis
Xiang Tenghui dedicated his efforts to nurturing the locally neglected children, providing them with a glimmer of hope for the future where there seemed to be no way out.
However, as past performance videos were leaked, showcasing "cruel and bloody" scenes, it triggered the nerves of those unaware of the truth.
Overnight, public opinion began to ferment. Tenghui's life and the children's prospects became entangled in a web woven by people under the guise of kindness, making it difficult for them to break free and return to the quagmire.
As for their future, where will their "way out" lie once again...
Reviews
You May Also Like
Related Posts