Meg 2: The Trench – Jason Statham, Wu Jing
Meg 2: The Trench is an adventure, action, sci-fi film directed by Ben Wheatley, led by Jason Statham and Wu Jing, co-starring Cai Shuya, Cliff Curtis, Page Kennedy, Skyler Samuels, Sienna Guillory, and Sergio Peris-Mencheta.
Details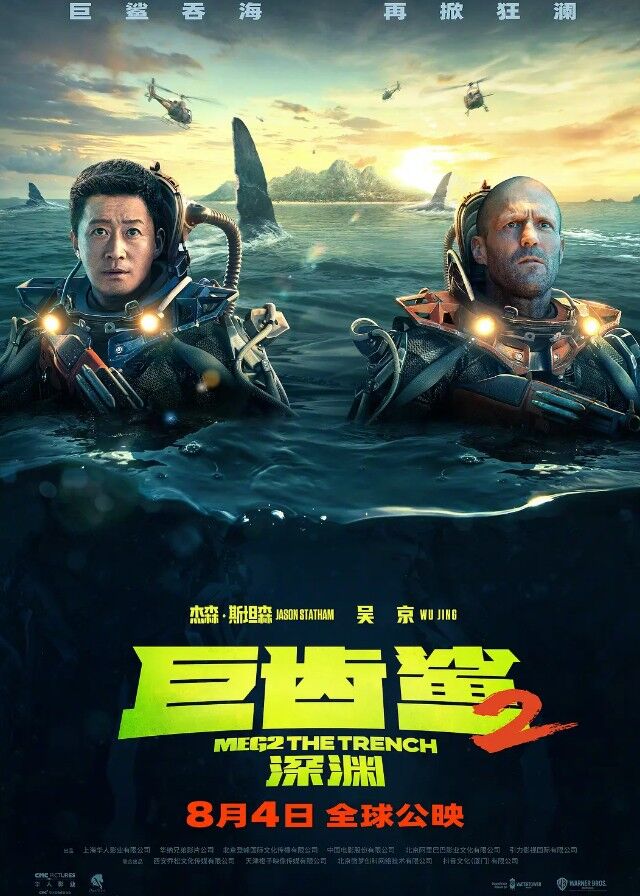 English Title: Meg 2: The Trench
Chinese Title: 巨齿鲨2:深渊
Other Titles: The Meg 2: The Trench, 极悍巨鲨2:深沟, 巨齿鲨2:海沟深渊
Genre: Adventure, Action, Sci-fi
Duration: 119 min.
Director: Ben Wheatley
Writer: Dean Georgaris, Jon Hoeber, Erich Hoeber
Producer: Lorenzo di Bonaventura, Belle Avery,
Released Date: 2023-08-04
Broadcast Website: YouTube
Cast
Synopsis
Jonas Taylor and scientist Zhang Jiuming join forces as a heroic duo to embark on an exploration mission into the depths of the ocean, reaching a depth of 7,000 meters.
Unexpectedly, they encounter an attack from the ancient colossal creatures, the dominant rulers of the ocean, a swarm of megalodon sharks. They are also set to battle against a group of fierce and dangerous ancient monsters. This heart-pounding and thrilling deep-sea adventure is on the verge of an epic showdown in the deep ocean.
Reviews
You May Also Like
Related Posts