Lose To Win – Wei Xiang, Wang Zhi, Yue Liang
Lose To Win is a comedy film directed by Gao Hu, led by Wei Xiang, Wang Zhi, and Yue Liang, co-starring Han Xiao, Jian Kang, Liu Muqi, Liu Sibo, Liu Xuetao, Yu Baishui, and Zhang Hengrui, with special appearances by Ai Lun, Wang Ziyi and Zhou Dayong.
The film tells the story of a basketball coach with a paranoid desire to win, and he has to lead a group of people with intellectual disabilities, called the "Love House" basketball team, to complete the dream of winning the court.
This movie is adapted from the Spanish film "Basketball Champions".
Details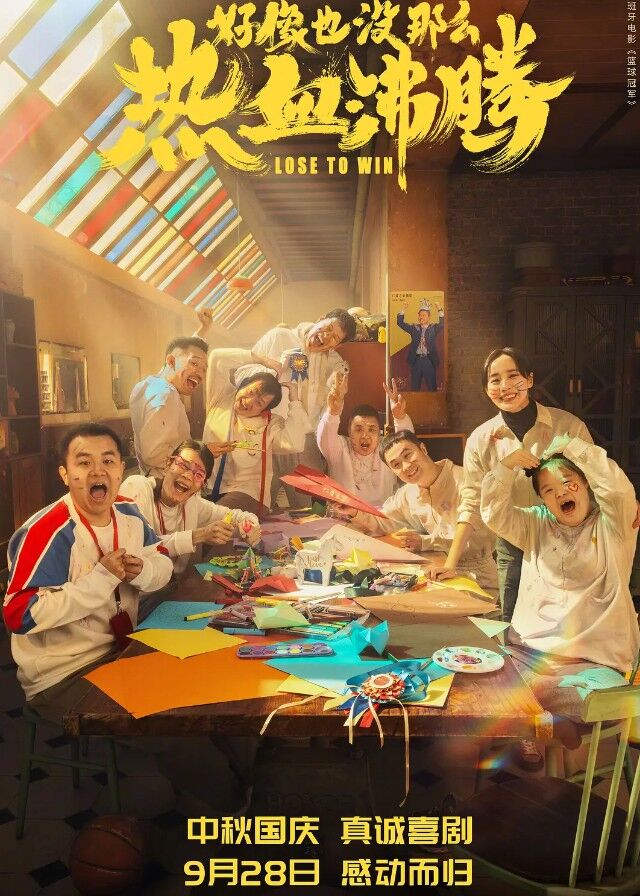 English Title: Lose To Win
Chinese Title: 好像也没那么热血沸腾
Other Titles: 热血沸腾, 篮球冠军(中国版), Champion
Genre: Comedy, Sport
Duration: 136 min.
Director: Gao Hu
Writer: Xing Wenxiong
Released Date: 2023-09-28
Boradcast Website: -
Cast
Synopsis
Basketball coach Wei Guozheng, who is relentlessly obsessed with victory, is forced to teach at a special school as a punishment for violating rules.
As a coach who believes "playing basketball is all for winning," he encounters a group of basketball-loving but "skill-deficient" players.
In their daily interactions that resemble "talking to ducks," and amidst the constantly interrupted basketball training, will Coach Wei, who is on the brink of collapse, come up with unconventional strategies to continue his undefeated legend? Can they overcome their shortcomings together and achieve great success, singing their way to victory in the upcoming league, overcoming obstacles and winning the championship? 
Reviews
You May Also Like
Related Posts