Dream Forest – Niu Ben, Yan Junxi, Li Zihao
Dream Forest is a family drama directed by Fan Chao, starring Niu Ben, Yan Junxi, Li Zihao, Shi Ke, Ma Su, Xu Guangyu, and Dong Lifan.
Details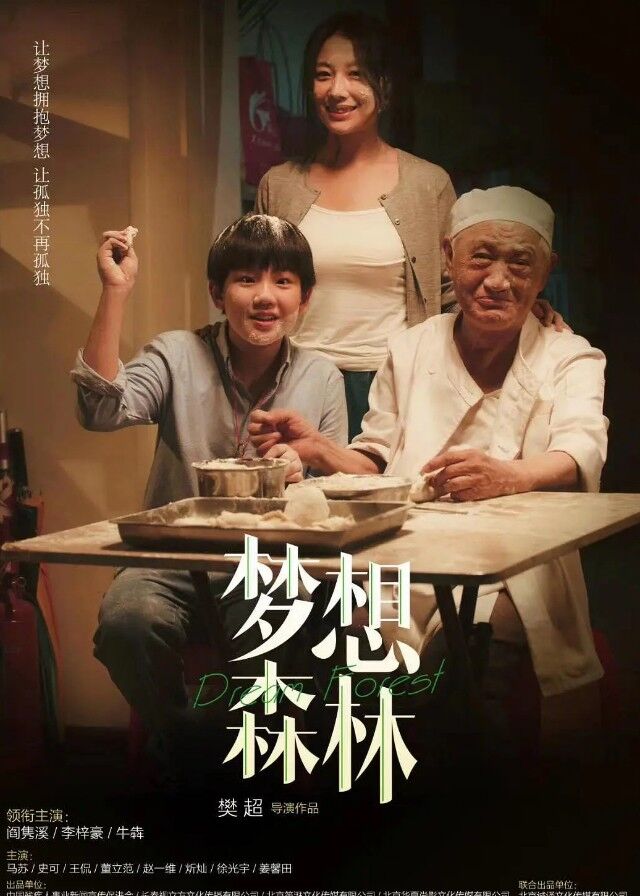 English Title: Dream Forest
Chinese Title: 梦想森林
Genre: Family, Life, Drama
Duration: 93 min.
Director: Fan Chao
Writer: Zhao Meina, Li Yang
Producer: Zhou Bo, Cheng Yong
Released Date: 2023-04-01
Boradcast Website: -
Cast
Synopsis
Bar singer Su Xiaobei used to have a happy life, but since her son Kang Jian was diagnosed with autism, she has fallen into darkness. Su Xiaobei insisted on sending Kang Jian to school for training, but her husband couldn't accept the reality and the two eventually divorced.
Su Xiaobei and Kang Jian left sadly, moving to an old neighborhood. Due to Kang Jian's condition, a conflict arose with their neighbor, elderly Yang, on the day they moved in.
Facing a strange environment, unfamiliar neighbors, and unfamiliar life, Su Xiaobei and her son struggled to adapt. Kang Jian had seizures and Su Xiaobei lost her job, adding to their troubles.
Fortunately, Lao Yang gradually learned about Kang Jian's situation and sympathized with the mother and son, providing occasional care and help, bringing them a glimmer of warmth.
With the introduction of her friend Jiahui, Su Xiaobei found a job at a kindergarten. Just as everything seemed to be getting back on track, the kindergarten suddenly received a complaint about Kang Jian, but after investigation, nothing abnormal was found.
However, rumors quickly spread among the neighbors, and the situation escalated. Can Su Xiaobei and Kang Jian find a new haven in the storm of fate?
Reviews
You May Also Like
Related Posts