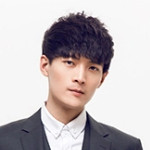 Zheng Long dramas, movies, and TV shows list contains the best TV series, films of Zheng Long and the ongoing and upcoming shows. The list will be updated continuously, bookmark this list to get the latest tv shows of Zheng Long.
Zheng Long Dramas List
2022-06-27

#1

Historical, Romance, Comedy

Huang Mengying, Ren Donglin

During the warring state period, the vassals were in strife and the people were not living well. The king of Qi was so happy with his success that he was intoxicated with enjoying. The queen of Qi, Zhong Wuyan, was confined to the cold palace. The king of Qi became more and more fond of Xia Yingchun and trusted Wei Wenbin, a surrendered general. However, Wei Wenbin and Xia Yingchun conspired to betrey Qi. Thanks to Zhong Wuyan, she saved the king regardless of his suspicions. The King of Qi repents and personally takes Zhong Wuyan out of the cold palace, but Zhong Wu Yan has a knot in her heart because of his son's disappearance, and they can never truly reconcile. Wei Wenbin and Xia Yingchun, whose desire to destroy Qi is still alive, flee to Chu for help, but the king of Chu listens to slander and starts another war. Zhong Wuyan, in order to prevent the people from suffering war, goes back to the battlefield and finds her son in the middle of the battle. Zhong Wuyan helps the king of Qi to command his army, defend against enemies, and assist the king of Qi to settle the country.

2021-04-15

#2

Historical, Romance, Comedy

Li Yitong, Xu Kai

In a peaceful and prosperous world, the people live and work in peace and harmony. The son of General Sheng Xiaojing, Sheng Chumu, is spoiled by his mother since childhood and is a famous playboy in Chang'an City. On a trip to Guangzhou, Sheng Chumu meets Fu Rou, a young lady from an embroidery shop, and falls in love with her at first sight. After a few encounters, Fu Rou realizes that Sheng Chumu is really uneducated and unskilled, and is disappointed with him. Sheng Chumu is determined to change himself for love and learns the art of war and eventually wins Fu Rou's favor. When they return to Chang'an, Fu Rou becomes a female officer in the palace by accident, and Sheng Chumu is forced to join the army. They are tested for love, but also in this process of growth, they see the responsibility on their own shoulders, and work together to save the country out of the crisis, and contribute to the prosperity of the country, the people's well-being, and happiness!

2021-03-27

#3

Romance, Fantasy

Gulnazar, Jasper Liu, Gu Jiacheng

During the Republican era, the famous seal expert Jin Xingjian (played by Liu Yihao), who was originally transformed from Nvwa's mending stone in ancient times, has been cultivating to be a human being and coming to earth for thousands of years. He is in love with Yeming (played by Gulnazar), and in order to help her survive the thunderstorm, he starts a fantasy journey to find the seal. The plot is based on the hero and heroine's search for eight seals, which opens up a funny story that is either hilarious, or hot, or touching, or sweet. The story revolves around the word "love" and shows the love-hate relationship of all kinds of living beings.

2018-07-19

#4

Historical, Romance

Wu Jinyan, Nie Yuan, Qin Lan

In the sixth year of the Qianlong reign, a young girl Wei Yingluo entered the Forbidden City as a palace maid to seek the truth about her eldest sister's death. After an investigation, Wei Yingluo confirmed that her sister's death was related to the absurd prince Hong Zhou, and was determined to get justice. Empress Fucha, who was skilled in rituals and laws, worried that Wei Yingluo has gone astray and tried her best to give her warmth and help. Under the empress' careful guidance, Wei Yingluo grew up to be a strong and upright court lady and put aside her grudges to live a serious life. The unfortunate death of the Empress makes Wei Yingluo misunderstand Emperor Qianlong, but they went from mutual hostility to understanding and supporting each other finally.

2018-01-14

#5

Historical, Romance, Political

Guan Xiaotong, Song Weilong

In 464 A.D., Liu Ziye ascended to the throne. He was very tyrannical, and his half-sister, Princess Shan Yin, Liu Chuyu, was even more lascivious. The number one gang in Jianghu, Tianji Lou, wanted to overthrow Liu Ziye's tyranny. Zhu Que came to the princess's mansion, began to train her followers, and met Rong Zhi, who secretly developed an affection. In the end, Tianji Lou helped Liu Yu to seize the throne successfully, Liu Ziye was killed, and Zhu Que also "died" in the rebellion. Rong Zhi assisted and took Zhu Que to a neighboring country. In the neighboring country, Zhu Que learned that Rong Zhi was a follower of the Empress Dowager of Northern Wei. In order to seize the power of the Southern Dynasty, he lurked in the princess's house and endured humiliation. When Zhu Que expressed her love for Rong Zhi, Rong Zhi chose the country and Zhu Que left sadly. Rong Zhi was actually deeply in love with Zhu Que, and in the face of Zhu Que's resolute departure, he eventually chose Zhu Que.

2016-12-11

#6

Urban, Romance, Drama

Joe Chen, Wang Kai

A lack of oxygen to the brain for a long time in an accidental drowning makes the famous fashion designer Li Weiwei lose part of her memory, and her memory stays at the age of 23. The designer boyfriend she remembered turns out to be a competitor, while her male best friend Huo Xiao becomes her fiance. Li Weiwei does not believe that she would break up with her ex-boyfriend Chen Yidu, and she struggles to investigate the truth. Her fiance, Huo Xiao, is trying to protect Weiwei and recover his fiancée by obstructing Weiwei's investigation and guarding around her. Li Weiwei looks back into the past and finds herself and those around her gradually forgetting their initial dreams. The reason why Weiwei and Chen Yidu broke up was also that they neglected love and communication in the process of chasing their careers. Chen Yidu misunderstood Weiwei's relationship with Huo Xiao and eventually broke up with her. At the age of 30, Li Weiwei decides to change the current situation, she gradually unravels her past misunderstandings and settles her differences with her rival, not only finding love but also regaining her original heart and dreams!

2016-02-01

#7

Historical, Romance, Drama

Zheng Shuang, Hawick Lau, Vin Zhang

In 1669, Ao Bai was captured, and the vigorous purge of the remaining party began. The loyal minister Abu Nai was unjustly subjected to the extermination of his family, and his young daughter Liang'er, who was only ten years old, witnessed the massacre of his family and managed to escape. On the way to escape, she met Teenager Kang Xi, and they experienced life and death without knowing each other's identities, leaving a deep impression on each other and making a promise to meet again. Later, Liang'er went to her cousin for shelter, Nalan Rongruo, but accidentally lost her memory. Rongruo changed her name to Wei Linlang to protect Liang'er. They grew up together and had a good relationship with each other, but Nalan Mingzhu was afraid that Linlang's identity would lead to trouble, so he secretly sent her to the palace as a maid. Linlang thought her life would end in silence in the palace, but Kang Xi's appearance disrupted her life and her reunion with Rongruo gave her hope. Kang Xi recognized Linlang as the girl he was dreaming of and tried everything to make her remember the old agreement, while Rongruo secretly tried hard to take her away. One is a bossy emperor, the other is a childhood friend, their staggered "attack " and showing of love made Linlang was caught off guard and in a dilemma. When Kang Xi was deeply in love with Linlang, he found out that Linlang was the beloved of his good brother Rongruo. He wanted to give up his love and made them together, but was repeatedly caught by fate and made mistakes again and again. After many twists and turns, Linlang finally realized her heart and fell in love with Kang Xi. But at that moment, she regained her memory. On one side is a blood feud, on the other side is infatuated love, Linlang can not choose. Linlang's brother Chang Qing, who had been lurking in the palace, forced Linlang to revenge for the family. Kang Xi and Linlang entangled and staged a sad and sadistic love for the ages.

2015-06-16

#8

Romance, Military, Action

Joe Chen, Jia Nailiang, Bosco Wong

In 1916, a civilian girl, Qian Baobao, takes the identity of Xiao Han, a female doctor studying abroad who died in an accident, in order to save her mother who was seriously ill. On one side is Shen Wentao, who is passionately pursuing her, and on the other side is Xiang Hao, Xiao Han's fiancé. In order not to reveal her true identity, Qian Baobao has to escape from her growing feelings with Xiang Hao and to dispel Shen Wentao's suspicions and probing. The crisis came when Xiao Han was not dead, and her return made Qian Baobao face the torture of her conscience. The Japanese forces were targeting Dragon City and the military school was in danger. Qian Baobao and a group of warm-blooded men in the military school, for the sake of the country and national justice, worked together to crush the enemy's plot again and again, successfully defused the crisis. In the end, Qian Baobao and Xiang Hao were finally married.
Related Posts