Death Notice – Louis Koo, Julian Cheung, Francis Ng
Death Notice is a crime film directed by Qiu Litao, starring Louis Koo, Julian Cheung, and Francis Ng.
Adapted from Zhou Haohui's mystery novel. 
Details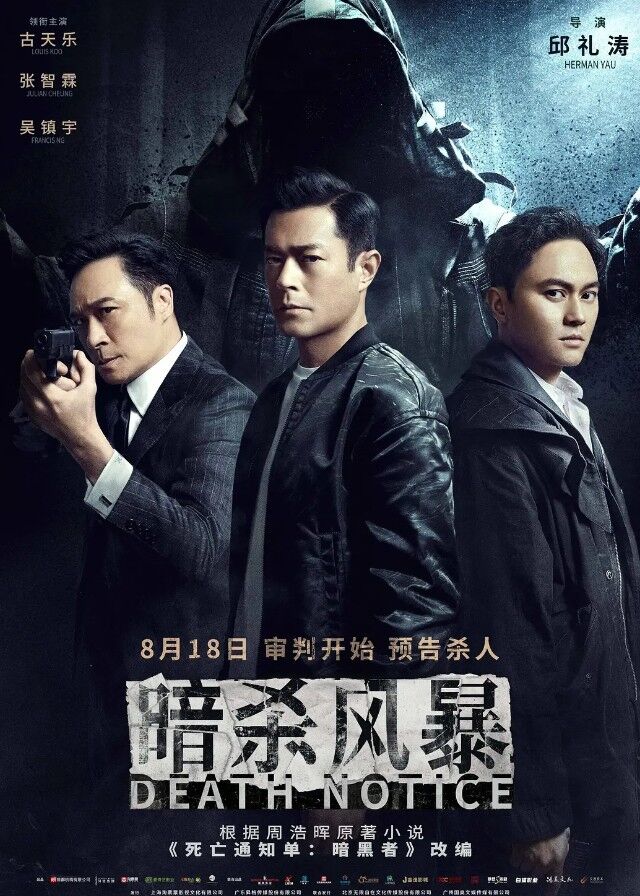 English Title: Death Notice
Chinese Title: 暗杀风暴
Other Titles: 死亡通知单, 死亡通知单之暗黑者, 死亡通知单:暗黑者, 死亡通知单暗黑者:首部曲"双雄会"
Genre: Crime, Suspense, Thriller
Duration: 100 min.
Director: Qiu Litao
Writer: Shen Xiran
Producer: Yang Li, Chen Yinglun
Released Date: 2023-08-18
Boradcast Website: -
Cast
Synopsis
Darker, a mysterious assassin who calls himself "The Judge", openly provokes the police by sending out "death notices" one after another, and those who receive them will be brutally executed.
In order to find out the truth, Huang Shaoping, a witness to the bombing, Luo Fei, a genius cop, and Han Hao, the head of the special task force, are all involved in the game to find out who Darker really is.
The truth keeps reversing, and amazing secrets are gradually surfacing ......
Reviews
You May Also Like
Related Posts