Zhang Zhenyuan (张真源) Profile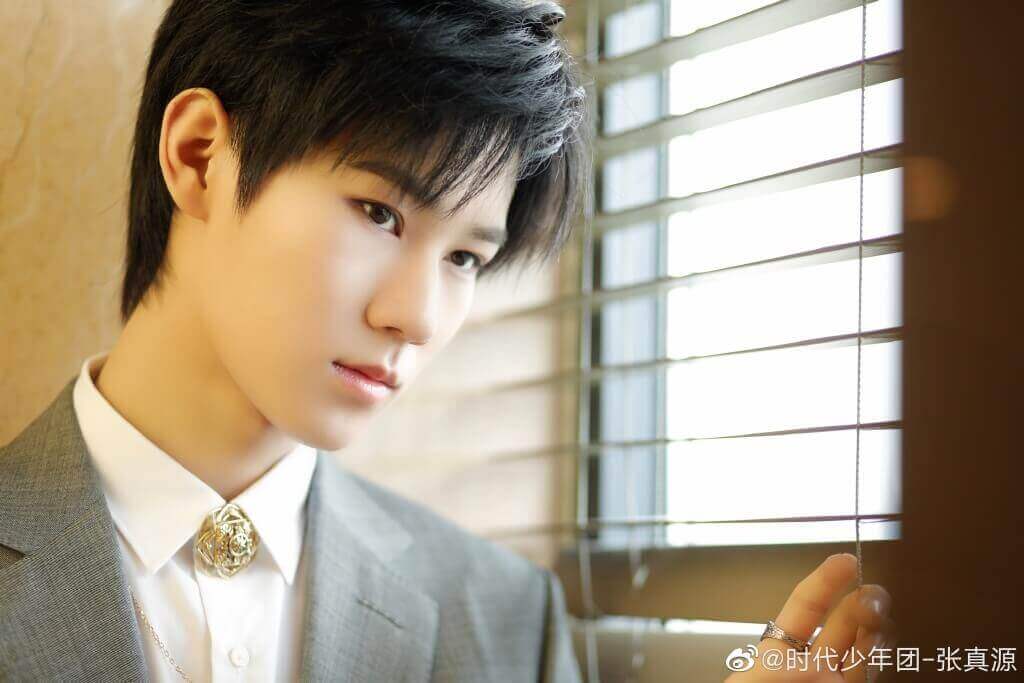 Zhang Zhenyuan, born on April 16, 2003, in Chongqing, is a Chinese pop singer, actor, and member of TNT. He is under Time Fengjun Entertainment.
Basic Info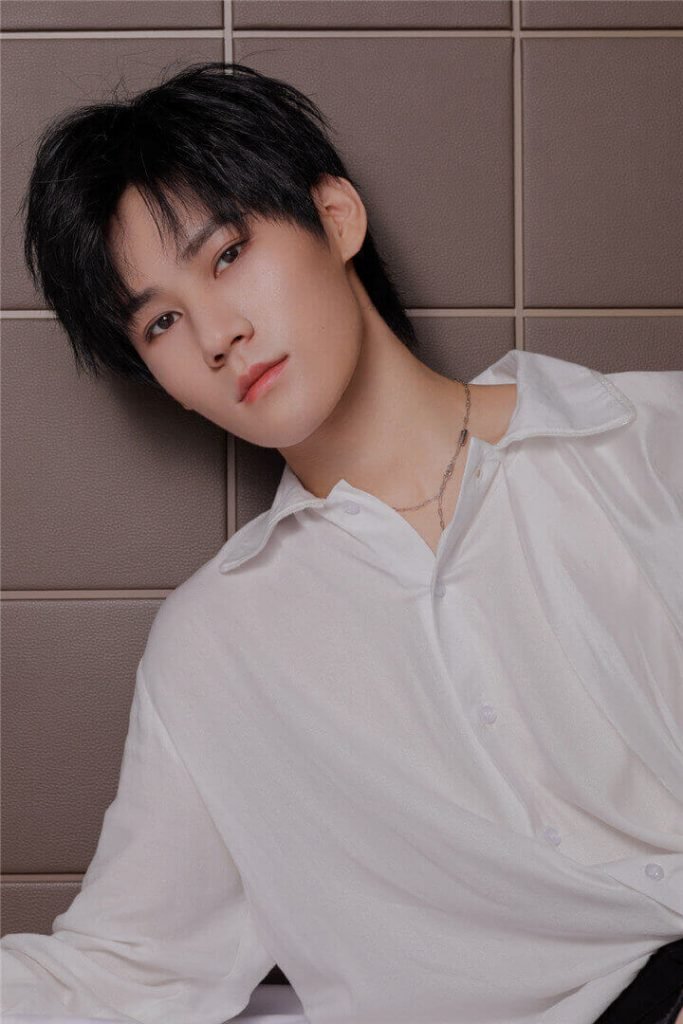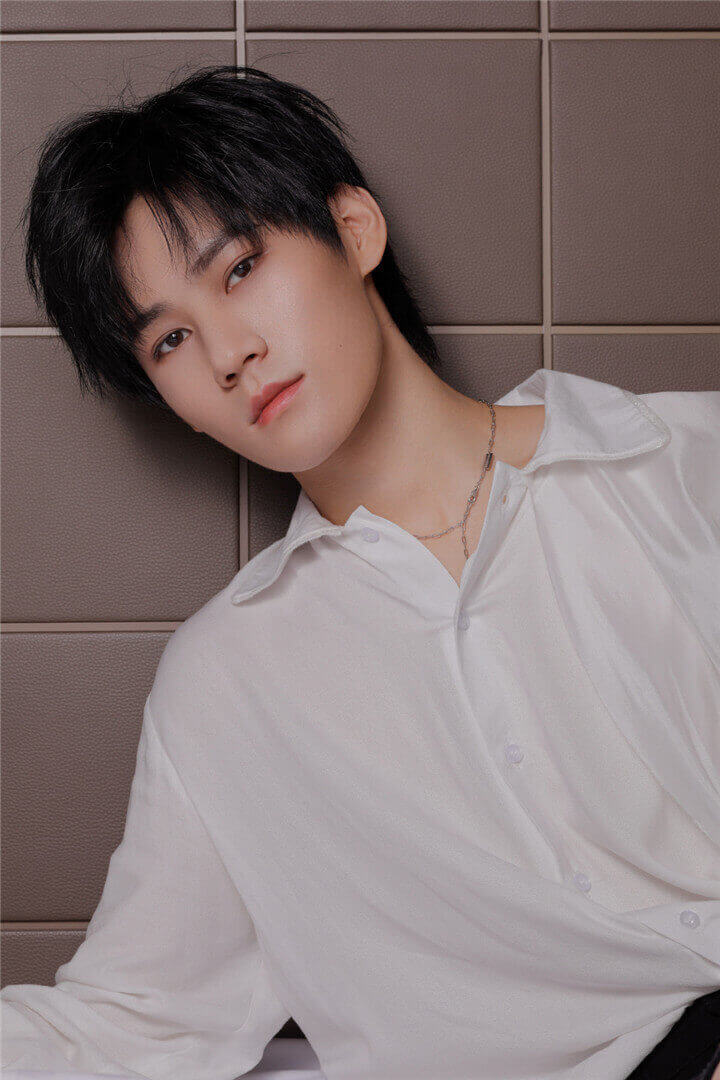 Stage Name: Zhang Zhenyuan
Brith Name: Zhang Zhenyuan(张真源)
Nickname: Xiao Zhangzhang, Zhen Yuanzi, Zhang Buyuan
Birthday: 2003.4.16
Talents: Sing, Guitar, Dance
Place of Birth: Chongqing, China
Zodiac Sign: Aries
Height: 183cm
Weight: 62.5kg
Fandom's name: Pim Pom
Fandom Color: #C0EBD7#F98D74
Fanchant: wēn wén ěr yǎ rú qīng quán, jǔ shì wú shuāng zhāng zhēn yuán(温文尔雅如清泉,举世无双张真源)
Weibo: 时代少年团-张真源
Facts
His idol is Lu Han.
Zhenyuan's favorite fruits are Apple, Banana, and Pomegranate.
He likes to play football.
His favorite food is Three-Cup Chicken.
He likes light perfume.
Zhenyuan wants to raise a dog.
He likes to eat buffets with friends.
His favorite color of clothing is Colorful.
When he was a child, he idolized singers and actors because of their versatility.
He likes to travel with friends.
Zhenyuan likes having people around. He gets bored when no one's around.
His favorite season is summer because of summer vacations, watermelon, and ice cream.
He likes to drink fruit tea.
When he's sad, he will stay alone.
When he's angry, he goes out with his classmates to blow off steam.
His most sought-after superpower is the production of infinite wealth.
His favorite rides are the big pendulum, the pirate ship, and the bouncing flyer.
He thinks his charming point is his eyes.
He can speak good English.
Zhenyuan can write and compose songs.
Carreer
In 2015, Zhang Zhenyuan joined TF Family as a trainee.
In 2016, he participated in the TF family's self-produced variety show "FRI FIRDAY"(星期五练习生).
In October 2017, with TF Family released his first single "Superman's Birth Diary"(超人诞生日记) .
In May 2018, starred in the TF Family unit drama "Obsessed With Heart"(念念) and sang the theme song for the drama. In October, he released his first solo single "Light and Shadow"(光影).
In July 2019, he participated in Typhoon Teens's reorganized debut variety show "Typhoon Project"(台风蜕变之战) and debuted as a member of TNT.
On January 9, 2020, the variety show "Teens' Dream Travel"(少年梦游记) which he took part in was aired.
Television series
"Obsessed With Heart"(念念) (2018-05-11)
"21 days with Cat"(和喵星人的21 天)(2016-10-14)
Singles
Name

Group or Solo

Year

"Superman's Birth Diary"(超人诞生日记)

TF Family

2017

"You And Me"(你我)

2018

"Light And Shadow"(光影)

Solo

"The School Bulletin"(全校通报)

TNT

2019

"Endless adventures"(无尽的冒险)

"Dream travel"(梦游记)

2020

"Popcorn"(爆米花)

"Heart Bridge"(心桥)

Solo

"You Are Beautiful"(姐姐真漂亮)
TNT
Discussions tagged with 'ZhangZhenyuan'
Viewing 1 of 1 discussions
Any content to add or anything want to know about Zhang Zhenyuan, welcome to contact us or leave a comment below.