The Untamed-Fatal Journey – Ji Li, Wang Yizhou
The Untamed-Fatal Journey is a historical fantasy film directed by Qiu Zhongwei, starring Ji Li, Wang Yizhou, Zhu Zanjin, He Xiang, Rao Guofeng, Zhang Chenyin, Wang Mingming, Wu Bin, Wang Dehua, Xu Zhi, Liu Yifan, Zhou Lu, Liu Gang, Xuan Yuewen, Xu Weiluo, Zhang Xiaodong, Wang Xiqi, Ou Bo, Zhang Yu, Liu Shufeng, Chen Weiqiang, Li Chaoying, Wu Wei, Li Kai, Liao Haipeng, Huang Zijun.
Details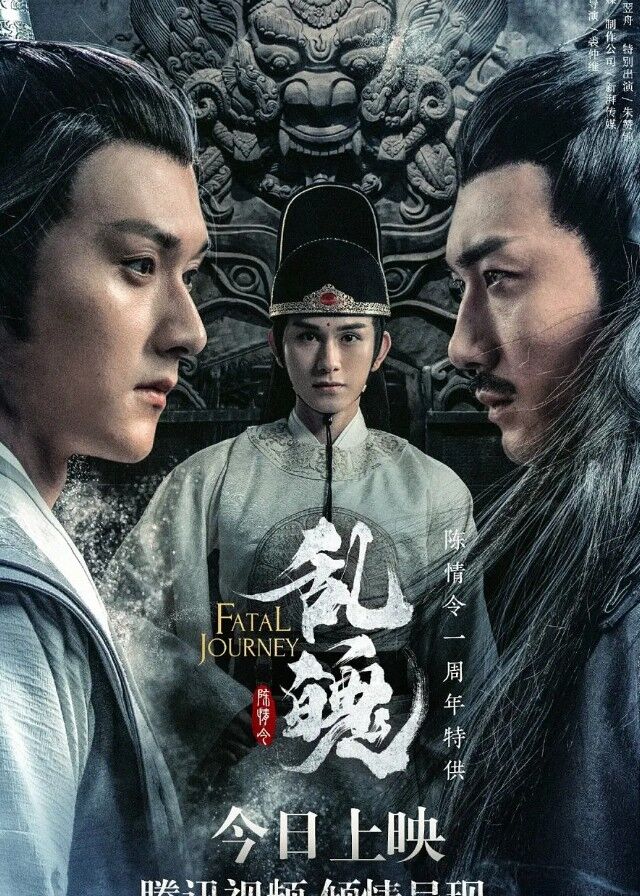 English Title: The Untamed-Fatal Journey
Chinese Title: 陈情令之乱魄
Genre: Historical, Fantasy, Wuxia
Duration: 82 min.
Director: Qiu Zhongwei
Writer: Jiao Yufeng
Released Date: 2020-03-26
Broadcast Website: iQIYI, iQIYI MOVIE THEATER, Viki
Cast
Synopsis
The story takes place during the period when the Nie clan in Qinghe is dealing with the ancestral tomb incident of their inherited sword. Nie Mingjue leads Nie Huaisang in ensuring the well-being of the people and restoring the ancient tomb to its original state, thereby ensuring the stability of the Nie clan.
This transformation causes Nie Huaisang's mischievous mentality to mature even further, and Nie Mingjue gains a deeper understanding of his younger brother, helping him grow into the next generation's clan leader.
Reviews
You May Also Like
Related Posts