The Unbeatable – Han Congcong, Gao Guangze
The Unbeatable is a historical film directed by Meng Yuan, starring Han Congcong, Gao Guangze, Yu Xinbo, Kong Lingxi, and Cao Zichen.
The film tells the story of Li Jinrong, who rushes to Jinling to seek revenge and joins forces with Mr. Gan Tang, Zhou Yitang, to preserve twenty years of peace in the Northern and Southern Dynasties.
Details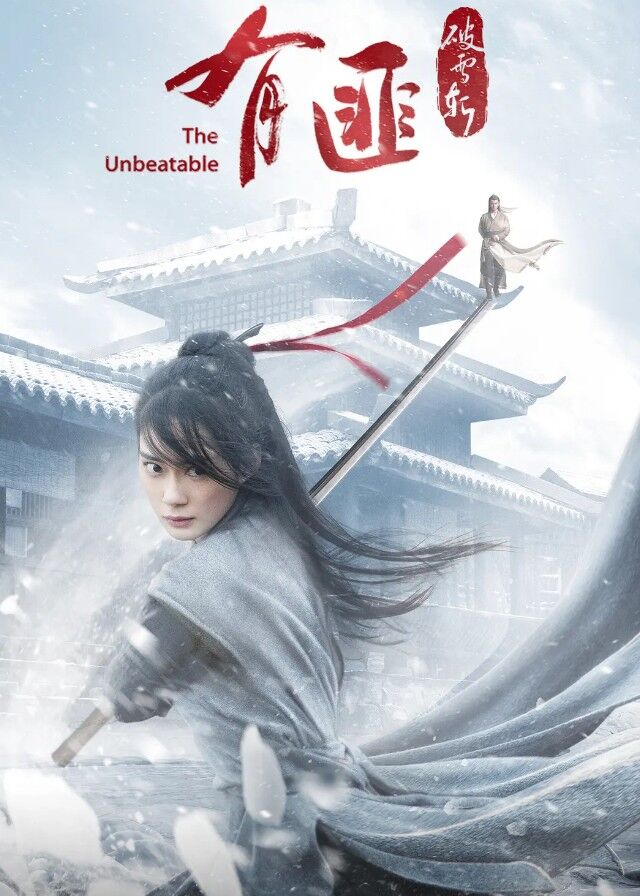 English Title: The Unbeatable
Chinese Title: 有匪·破雪斩
Genre: Historical, Drama, Wuxia
Duration: 91 min.
Director: Meng Yuan
Released Date: 2021-01-26
Broadcast Website: WeTV
Cast
Synopsis
Forward with the tip of the blade! Zhou Fei's knife is forged from the essence of her parents: her mother is the blade, her father is the scabbard. In her early years, Zhou Fei's grandfather, Li Zheng, was poisoned while saving Duan Jiuniang. The pseudo-emperor launched a sudden attack, and the forty-eight strongholds were lost. Zhou Fei's mother, Li Jinrong, who was a young girl at the time, was bold and impulsive, her knife skills not yet matured. After losing her family and father, she traveled a thousand miles on horseback to seek help from Zhou Yitang, a strategist under Liang Shao. Liang Shao refused, and Zhou Yitang had an ambiguous attitude. Li Jinrong, angered by this, went north alone with the determination to assassinate the pseudo-emperor. Zhou Yitang couldn't bear to see her sacrifice herself and, disregarding Liang Shao's orders and abandoning his martial arts skills, mobilized troops to save the stronghold. Li Jinrong couldn't understand Zhou Yitang's concealment, and even after the failed assassination attempt, she insisted on taking risks, leading to the death of "Madman of Emotion" Duan Daling and Zhou Yitang narrowly avoiding being mistakenly killed. She and Duan Jiuniang were both captured by the pseudo-emperor. At the moment of execution, during the final confrontation, Li Jinrong had an epiphany about the "Unparalleled Snowbreaking Knife Technique." The love of Zhou Fei's parents, bathed in the blood of the blade, was like a sharp knife sheathed.
Reviews
You May Also Like
Related Posts