The Best Is Yet to Come – Bai Ke, Miao Miao, Zhang Songwen
The Best Is Yet to Come is a realistic and inspirational film directed by Wang Jing, starring Bai Ke, Miao Miao, and Zhang Songwen, co-starring Wang Yiquan and Zhou Yemang, with Song Yang, Qin Hailu, and Hu Tianyu in special appearances.
This film tells the story of Han Dong, a young man from a small town in China who dropped out of high school and pursued his dream of becoming a journalist. Despite his family's objections, he left home and went to Beijing to chase his dream, bravely pursuing his ideal life all the way. The story is set in 2003.
Details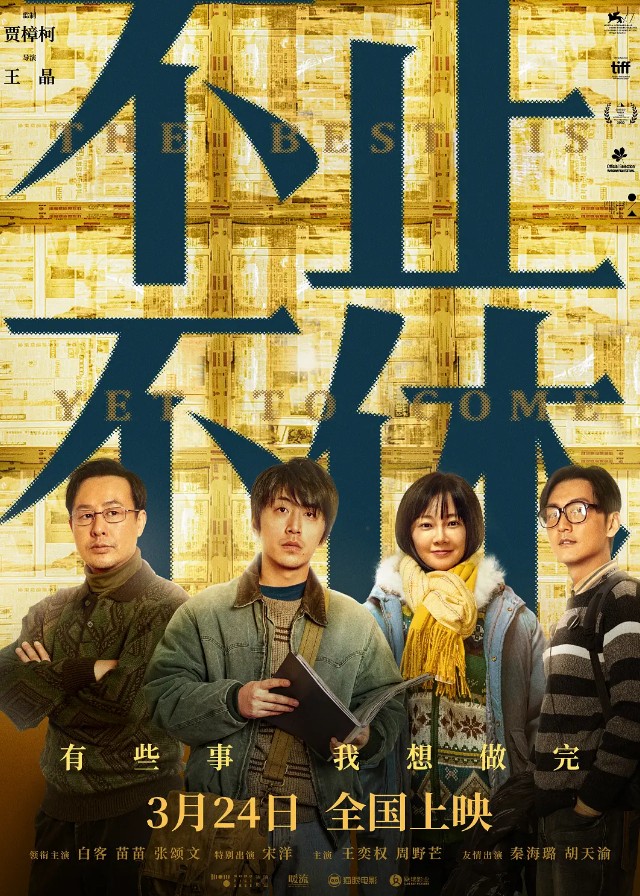 English Title: The Best Is Yet to Come
Chinese Title: 不止不休, 最好的还没到
Genre: Drama
Duration: 117 min.
Director: Wang Jing
Writer: Huang Wei, Huang Minmin, Chen Chengfeng, Li Jingrui
Producer: Liu Xiaozhao, Zhang Dong, Wei Yanan, Yang Lingyun
Released Date: 2023-03-24
Boradcast Website: -
Cast
Synopsis
In 2003 China, society was undergoing rapid changes and people were ambitious. At that time, the internet had not yet taken over everything and paper media was dominant.
A "three-no" youth named Han Dong, who had no money, education, or background, carried his ideals of journalism and his girlfriend Xiao Zhu to start a life in Beijing.
With the help of well-known journalist Huang Jiang, Han Dong began an internship at a newspaper. During an investigation into a case, Han Dong discovered a larger truth behind it.
With a bright future on one side and justice in his heart on the other, Han Dong was caught in a dilemma.
Reviews
You May Also Like
Related Posts