Perfect Wedding – Yang Zi, Qiao Zhenyu
Perfect Wedding is an urban romantic drama directed by Zeng Xiaoxin, starring Yang Zi, Qiao Zhenyu, Zhu Yin, and Wu Gang.
The drama is based on urban life and tells the love story of Xia Ran, a wedding planner, and Jin Zhihao, a plastic surgeon.
Details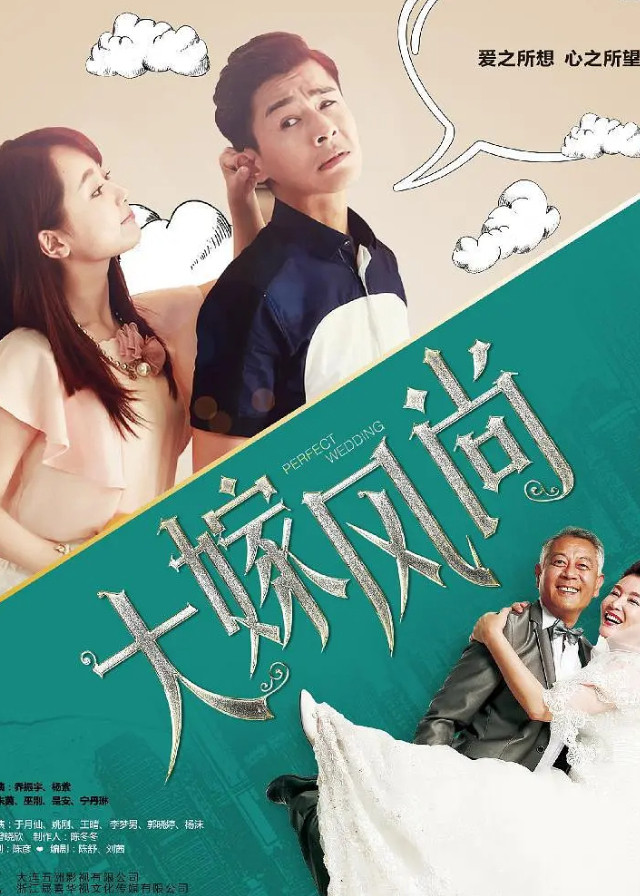 Cast
Synopsis
Xia Ran, a wedding planner, is suddenly asked by her boyfriend Jiang Jiannan to break up with her.
When Jiang Jiannan goes missing, Xia Ran wants to find Jiang Jiannan to ask the truth, so by chance she meets Jin Zhihao, a young doctor who rents a flat with Jiang Jiannan.
In order to dispel his mother's suspicion that he has not been in love for years, Jin Zhihao and Xia Ran make a deal: Xia Ran pretends to be Jin Zhihao's girlfriend; Jin Zhihao helps Xia Ran find Jiang Jiannan.
Afterwards, they solve many cases together, helping others to fulfil their dreams and find happiness.
Gradually, they develop an affection for each other. Unexpectedly, Jin's first girlfriend Nie Xuan appears.
Jin Zhihao learns the truth about Nie Xuan's leaving at the time.
When Xia Ran sees this, she wants to make her exit to fulfill Nie Xuan and Jin Zhihao's love.
When Jin Zhihao is confronted with Nie Xuan's fierce pursuit, he realises that responsibility is no substitute for love; he and Xia Ran meet again, hug each other tightly and promise to face all problems together.
Seeing Jin Zhihao and Xia Yan's sincere love for each other, Nie Xuan understands the true meaning of love. Love is not easy to come by, and at Xia Ran's nephew's full moon reception, everyone gathers together...
Reviews
You May Also Like
Related Posts
Chinese Dramas Like Perfect Wedding

Who Is Yang Zi's Boyfriend? Two Relationships Got A Lot Of Attention

Does Li Xian Like Yang Zi? How Is Their Relationship?

How Is Yang Zi and Cheng Yi's Relationship?

How is Yang Zi's relationship with Zhang Wanyi, Deng Wei, Tan Jianci in Real life?

Lay Zhang Yixing, Yang Zi Relationship Is Suspected

Yang Zi Is Dating Liu Xueyi? Netizens: Boring

How Is the Relationship Between Xiao Zhan, Yang Zi?

Yang Zi Photos

Yang Zi, Qin Junjie Relationship Review

Who Is Niu Junfeng's Girlfriend? What's His Relationship With Guan Xiaotong And Yang Zi

Xiao Zhan, Yang Zi: "The Oath of Love" Will Be Delayed-Release? HunanTV Confirmed It

Yang Zi, Xiao Zhan: What Kind Of Chemistry Will They Bring In "The Oath of Love"

Qiao Zhenyu Dramas, Movies, and TV Shows List

Yang Zi Dramas, Movies, and TV Shows List

How Is Yang Zi And Jing Boran's Relationship?

Xiao Zhan Helped Yang Zi With Her Dress On Weibo Night, "The Oath Of Love" CP Is So Sweet.

Yang Zi's 21 Quotes

The shooting of "The Psychologist" started finally! Yang Zi appeared at the start-up banquet