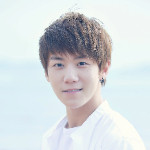 Zhou Chengao dramas, movies, and TV shows list contains the best TV series, films of Zhou Chengao and the ongoing and upcoming shows. The list will be updated continuously, bookmark this list to get the latest tv shows of Zhou Chengao.
Zhou Chengao Dramas List
2023-07-17

#1

Suspense, Crime, Thriller

Zhou Xun, Liu Yijun, Lin Yun

A third party anonymously reported a case of workplace sexual assault in which the female victim, Zhao Xuan, denied being harmed in the first instance, only to report the alleged rape to the police five days later. The defendant's defense lawyer, Lin Kan, intervened early in the investigation and overturned the evidence presented by the victim's allegations with irrefutable statutory facts, quickly bringing the truth to light, ending the criminal investigation, and dropping the case from the police. The defendant, who had suffered a bad effect on his personal reputation and corporate, launched a civil counter-suit against Zhao Xun for damage to his reputation, represented by Lin Kan. As details of the case were revealed, Zhao Xun was exposed and attacked by netizens, lost her job and her life was out of order ...... Between the legal facts and her inner "objective facts", Lin Kan faces an unprecedented professional ethical challenge. How does she choose?

2023-05-14

#2

Urban, Romance, Medical

Wu Gang, Zhao Lusi, Luo Yizhou

Ren Xinzheng, a professor at the University of Traditional Chinese Medicine(TCM), is committed to spreading the word of Chinese medicine. He resigns to start a TCM heritage class in the hope of training a successor who can truly pass on the way of TCM. Sun Tougou also accidentally joins the master class and is at odds with Ren Tianzhen, Ren Xinzheng's son, as well as with a group of students such as Yang Xiaohong, a lawyer-turned-practitioner, Peng Shiyan, a pediatrician at a tertiary care hospital, and Zhao Liquan, who carries the expectation of the whole village to become a famous doctor. This group of students, who brought with them their own doubts, followed their mentors, such as Ren Xinzheng and Song Linglan, who had made a great wish, and forged ahead in the direction of passing on the TCM, learning to pass on the Traditional Chinese medicine.

2022-05-09

#3

Urban, Romance, Drama

Jiang Shuying, Liu Mintao, Peng Yuchang

Xu Jie, a female lawyer, is invited by Li Gongming, a partner of Ming Tang Law Firm as a trainee lawyer because of her emotional and career setbacks in her original city. Xu Jie's main task is to investigate the bribery case of another partner of the firm, Chen Wenguang and to make a fresh start in a new environment. Xu Jie is assigned to the legal aid department and becomes a colleague of Chen Ran, who is the daughter of Chen Manguang. Chen Ran has been secretly investigating since her father was imprisoned, and after Xu Jie comes to the firm, the two lawyers with different philosophies gradually get to know each other, and with the successful resolution of one entrusted case, they trust each other as confidants. As the investigation continues, Chen Ran discovers the real reason why Xu Jie come to the firm, and this workplace friendship seems to have turned into a conspiracy. As the law firm continues to experience accidents, they are bound together by fate. After redeeming each other, they join forces to find out the truth and finally learn the truth about the bribery case.

2021-11-26

#4

Urban, Romance, Life

Li Chun, Zhang Hanyun, Wang Ju

Three urban ladies with very different and distinctive personalities have a new understanding of life, career, and love after experiencing a series of hardships in entrepreneurship, oppression in the workplace, and emotional ups and downs. Among them, Liu Jing is a perfectionist food blogger who is picky about love. Fang Xin is a divorced anchor who struggles with love despite she has an outstanding appearance. Xia Meng is a workplace powerhouse who makes her boyfriend feel pressure because of her outstanding abilities. Each of these distinctive labels reflects the current state of intimate relationships between contemporary men and women in varying degrees.

2021-10-11

#5

Youth, School, Romance

Wang Zixuan, Gong Jun

Lu Qiyi, who excelled in the college entrance examination, chose to major in acting without informing her parents' when she filled out the application form. Although this was a huge challenge for her, she remained reluctant to give up. She learned how to integrate. In the wonderful "Experience Life" course, she gradually opened up her nature. When her father pays a surprise visit to the school, Qiyi is in danger of dropping out and has to fight for her life. But things don't go as smoothly as expected, the judges criticize the musical they did and the final performance is unexpectedly canceled. Just when Qiyi was about to give up, her friends helped her gather students from all majors in the school to present a wonderful show, in which QiYi's brilliant performance eventually impressed her family.

2021-05-04

#6

Political, Drama

Jin Dong

The drama features 40 groups of characters and stories in four stages: the revolutionary period, the construction period, the reform period, and the rejuvenation period, documenting the moving journey of the continuous struggle of the Communist Party of China to achieve the Chinese dream of national rejuvenation by uniting and leading the people, carrying the torch of ideals and faith, seeking national independence, people's liberation, and national prosperity

2021-04-08

#7

Youth, Romance

Lin Yi, Xu Lu

Liang Chen and Lu Jing devote themselves to their respective fields, using their professionalism to inspire and guide those who love them. Liang Chen, who uses music to express "the best, the truest and the most beautiful", is dedicated to bringing good music to listeners. Lu Jing, who is passionate about computer and big data research, has been highly recognized by the big data academic community through his research on human's various complex behaviors, psychological information and other massive data. With his solid professionalism, Lu Jing positively influences the students around him and contributes to social data research. Two strangers who are originally far from each other meet because of big data, and in the journey of pursuing their dreams, they keep getting closer to trust each other and harvest their own "good time" together. By coincidence, they both participate in a research project of a psychological research institution – about human emergency response under a stressful environment. Their physical and psychological reactions to the complex and diverse environments of the digital world are invaluable data samples. In the "cloud collaboration" full of laughter and rewards, Liang Chen feels the fighting spirit and courage in Lu Jing, which makes her face the bottleneck of her career with the same persistence and determination.

2020-09-21

#8

Youth, Suspense, Thriller

Joseph Zeng, Cherry Ngan, Zhou Chengao

After his mother and brother both suffer from schizophrenia, Li Jia chooses to go study in Hong Kong with the mental pressure of this heavy family history of the disease. Due to the tight dormitories at the university, he had to rent a room, for which he befriended the quick-witted rental agent Zhang Chacha and his junior brother in anatomy, Shi Cheng. In the process of looking for housing, he meets Xiao Xi, known as the "Xi Li master" in Jianghu. Xiao Xi was very capable when he was a child and has already taken on two disciples in his early twenties. Xiao Xi also falls into a different kind of "love affair" with Zhang Chacha. Since then, Li Jia and the others have encountered a lot of mysterious strangers and a series of complicated stories.

2020-07-17

#9

Urban, Romance, Family

Jiang Shuying, Tong Yao, Mao Xiaotong

Gu Jia's life is envied by many people. She has turned her husband from a fireworks programmer into "Mr Xu" and herself into a housewife. But when faced with a family crisis, she chooses to face it head on. Wang Manni is a maverick "rebel", convinced that she deserves better with her good appearance and wisdom, but she also has her own troubles. Zhong Xiaoqin is the ordinary one, married to a husband with an steable career, keeping an ordinary job for herself as an ordinary wife. The couple's economic and social status is reversed overnight, and the marriage between a strong woman and a weak man is instantly thrown off balance, leaving Zhong Xiaoqin with a choice.

2017-11-08

#10

Youth, School, Romance

Landy Li, Zhang Xincheng, Li Qian

In Yu Zhouzhou's long and lonely childhood, she never felt lonely because of her "superpower" of imagination. On her first day of elementary school, Yu Zhouzhou met a boy named Lin Yang after a fall. With Lin Yang's help, she got over her initial discomfort with school and they became good friends. However, because of some rumors, Lin Yang was asked by his parents to stay away from Yu Zhouzhou. In response to Lin Yang's distancing, Yu Zhou Zhou learned to pretend not to care. In junior high school, Yu Zhouzhou escaped from Lin Yang and her former classmates and finally got into the provincial Zhenhua Key High School as she wished. She reunited with Lin Yang in Zhenhua. Because of a coincidental phone call from Lin Yang, Yu Zhouzhou's fate was changed again. Lin Yang's guilt, eagerness to make amends, and indefinable fondness all made Yu Zhou Zhou feel at a loss. With the care of older brother Chen An, the fierce competition within the key high school for guaranteed places, and the death of her best friend Mi Qiao, Yu Zhouzhou has been facing the changes around him with a sunny, kind and positive heart, growing up fast.
Zhou Chengao Movies List
2023-04-15

#1

Urban, Romance, Drama

Li Chun, Zhang Hanyun, Wang Ju

Ordinary girl Liu Jing opened an ideal restaurant, but the unfavorable operating situation made her feel shaken; beautiful girl Fang Xin longed to prove herself in the workplace as not just a "flower vase", but an unexpected pregnancy suddenly disrupted her rhythm; strong-willed girl Xia Meng was used to winning and had not yet learned how to accept defeat... Perhaps life always has some troubles, but sisters give us the confidence to stand firm and move forward. Even if we are never the "perfect" ones, we are still the most perfect sisters.
Related Posts