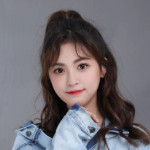 Song Fangyuan dramas, movies, and TV shows list contains the best TV series, films of Song Fangyuan and the ongoing and upcoming shows. The list will be updated continuously, bookmark this list to get the latest tv shows of Song Fangyuan.
Song Fangyuan Dramas List
TBA

#1

Urban, Medical, Drama

Zhang Wanyi, Jiang Peiyao

Chen Hui, a young doctor who was born with a communication disorder, studied at Puyun Hospital. Although Chen Hui has emotional retardation, he often uses his unique perspective and treatment ideas to solve problems in critical situations and even inspire his colleagues in time, becoming a driving force for these "ordinary" doctors to reflect on themselves and examine their self-worth. The drama series uses the fantastic doctors as a guide, providing viewers with a detailed picture of the tragedies and joys that occur in the hospital.

2023-09-15

#2

Historical, Suspense, Thriller

Janice Wu, Li Jiahang, Qiao Zhenyu

The girl Lin Rulan, ignoring the opposition of her close friend Meng Wan, staked her own reputation and accused the owner of the Embroidery Pavilion, Wu Lian. However, her attempts to report to various authorities were in vain, and she found herself isolated and without support. In the end, she took her own life to prove her innocence. Meng Wan, after seven years of hardship, gathered a group of "Nine Righteous Men," including Liu Xin, who had numerous connections to the Lin Rulan case. They formed a "revenge team" with the goal of overturning the case. The struggles and battles of the young girl buried in the sands of time gradually emerged during this process.

2023-01-03

#3

Drama, Life, Romance

Liu Yifei, Li Xian

Xu Hongdou's life and work were at a low point due to the death of her best friend, so she went alone to the "You Feng Little House" in the village of Yunmiao in Dali to rest and adjust. There, she met Xie Zhiyao, a local man who had left his high-paying job to start a business in his hometown, and a group of peers from the big city. During their daily life together, Xie Zhiyao found Xu Hongdou's kindness and seriousness, and invited Xu Hongdou to use her years of experience in the hotel industry to help improve the service awareness of the local staff and help develop the cultural tourism business of Yunmiao Village. At the same time, Xu Hongdou was also impressed by Xie Zhiyao's vision of building up his hometown so that the villagers could have something to fall back on. Then, they fell in love with each other. In Dali, Xu Hongdou and the others in the small courtyard were moved by the hard work and resilience of the local villagers and their bitter, spicy and sweet lives. They re-examined their past, helped each other and inspired each other, and gain the strength to start again.

2022-03-01

#4

Urban, Romance

Yao Chi, Zhang Nan

The heroine Xin Chen fell from an A-list superstar to the new singer An Xiaoyu's assistant. Her career and love suffered a double blow. She is a tough and strong woman, how to overcome the difficulties and return to the top? How do the seemingly incompatible Xin Chen and An Xiaoyu find each other's shining point in their difficulties and move forward together? And what kind of chemistry will they bring when the talented musician with a fetish for tidying meets the female protagonist with a fiery personality?

2021-12-09

#5

Urban, Romance, Youth

Miles Wei, Pan Meiye

The optimistic Genki girl Yu Luxi, with the ultimate dream of becoming a dubbing voice actor in life and keep working hard, accidentally discovered that her boss, Lin Nan, is her dubbing idol, whom she has admired for many years. Yu Luxi takes Lin Nan as his teacher, and they travel together in the world of sound. In Yu Lu Xi's continuous progress, but also gradually discovering Lin Nan's unknown secrets, they open their hearts and gradually close to each other's emotions. When Yu Luxi is successful, having love and a career, Yu's father's Alzheimer's disease hit her hard, and using her voice, she gains love and brings back the memory of her family.

2020-08-10

#6

Youth, Family, Life

Tan Songyun, Song Weilong, Zhang Xincheng

Three children who are not related by blood and have suffered different traumas in their original families are brought together by coincidence to become brother and sister. The elder brother Ling Xiao, the second brother He Ziqiu, and the younger sister Li Jianjian are raised by two fathers Li Haichao and Ling Heping. They support each other and grow up together. After graduating from high school, the two brothers return to their families of origin. On one side is the new family that they recognize and cherish each other, and on the other side is their biological parents that they cannot choose but have an indifferent relationship. They wandered between two families. Nine years later, the brothers return to their new families and are finally reunited, but the psychological problems caused by their families of origin still follow them. Facing various difficulties in life, they choose to make a concerted effort to get through them. After some trials and tribulations, they finally bravely step out of the shadow of their past, allowing their parents to face their problems and making each other become better and better.

2020-05-17

#7

Historical, Romance, Comedy

Zhao Yiqin, Eleanor Lee

Chang Le, a free and unruly female bandit, married Crown Prince Li Che as a pawn. She had been humiliated and framed by power, and felt that she was out of step with the world of rules and regulations. She became the "rightful queen" who was courted by the new ruler, during which she even once abandoned the prince who was a man with an ax to grind. He made her be disappointed with humanity. At the same time, the crown prince wanted to be uncontested, but several times he almost lost his life and status. In the palace, he was gradually attracted by the lively character of the heroine. For their own purposes, they wore masks to warm each other, supported each other, and together they were able to stand at the pinnacle of power, holding each other's hands.
Related Posts