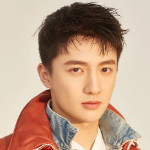 Yang Shize dramas, movies, and TV shows list contains the best TV series, films of Yang Shize and the ongoing and upcoming shows. The list will be updated continuously, bookmark this list to get the latest tv shows of Yang Shize.
Yang Shize Dramas List
TBA

#1

Urban, Romance

Miles Wei, Huang Riying

Tang Xin has always been crushing on her boss, Tang Yu, but unfortunately, his boss has fallen in love with Tang Xin's best friend by mistake. After Tang Yu failed to confess his love, Tang Xin took the opportunity to confess to him but was unexpectedly rejected. After she realizes that she and her boss are not possible, Tang Xin lets go of it. She puts aside her humble unrequited love and quits her job to join the genius director who has been optimistic about her and starts to work hard for her career. However, Tang Xin's departure makes Tang Yu feel uncomfortable. After seeing Tang Xin getting closer and closer to other men, Tang Yu finally sorts out his feelings and realizes that the person he really likes is Tang Xin. In this way, the cool president of Tang Yu starts his long road of chasing after his wife.

TBA

#2

Fantasy, Romance

Deng Lun, Ni Ni

On a summer night in Shanghai in the year 2021, forensic expert Zong Ying runs into an unexpected visitor at her home named Sheng Qingrang, who claims to be the owner of the flat, who comes to modern times every night from 1937 and then returns in the early morning, showing his lawyer's card for identification. Ever rational, Zong Ying thinks this is nonsense, but when Sheng Qingrang disappears in front of her, she has to start accepting this fact. As Zong Ying and Sheng Qingrang travel back and forth between the two eras, they gradually turn from friends to confidants and eventually lovers after they experience the turmoil of self and family, peace and war. But with the outbreak of the Battle of Songhu, Sheng Qingrang's future is overshadowed by death, and staying together becomes an unattainable luxury. But Zong Ying is not afraid of death and is determined to face the doomed history together with Sheng Qingrang. In the midst of the war, two of them who do not belong to the same time and space become the most important "footnotes" in each other's lives.

2023-02-25

#3

Historical, Romance, Suspense

Li Yitong, Bi Wenjun

Su Jiu'er, a female constable of the Qian Kingdom, and Han Zheng, the young master of the Qi Clan, encounter each other in a bizarre murder case that relates to the relationship between the two clans. By chance, they form a partnership and work together to break through the fog of intrigue and find the truth behind the case while solving the crisis of their family and country.

2022-06-02

#4

Romance, Business, Urban

Tang Yixin, Yang Shize, Yuan Wenkang

Ding Yike lose her job and break up with her boyfriend. In order to get back her lover and to prove herself, Ding Yike enters the completely new fashion buyer industry by mistake through a reality show. The fledgling Ding Yike meets Zhao Moyuan, an elite man in the fashion industry who runs a buyer's store. They becomes a love-hate "couple". Zhao Moyuan is like a mentor for Ding to learn fashion knowledge quickly, and Ding Yike solve workplace crises repeatedly with her amazing memory and diligent research energy. The two young people go through the trials and tribulations of career and love to find their own professional positioning. Ding Yike becomes independent and strong, and becomes a mature fashion buyer finally.

2021-05-20

#5

Urban, Romance

Esther Yu, Ding Yuxi

The new well-known author Zhou Chuan has always claimed that the network era editor is behind the times. Unexpectedly he encounters the fledgling editor, Chu Li, from Yuan Yue Publishing House. And he finds that she is actually his net friend Hou Zi Jun. The book fans call Zhou Chuan "Gongzi Chuan" as gentle as jade, but Chu Li regards him as a joker with two faces. The mischievous girl and the playboy author love each other online and hate each other offline, hand in hand to write the book, grow together, write an extraordinary sweet love story.

2021-03-22

#6

Urban, Romance, Comedy

Estelle Chen, Xu Kaixin

Tang Shuangli, a young girl who used to be a straight-A student, returns to her hometown to work as a receptionist after suffering from "out of work, out of love, and out of money". She wants to be nobody. However, because of her talent, interesting soul, and frankness, she attracts the attention of the three handsome men, Lu Zhiyi, He Qiaosheng, and He Qizhan, who have very different personalities.

2020-02-26

#7

Urban, Romance, Fantasy

Yang Shize, Zhang Lingyi

Miao Yu is an entrepreneur in the e-commerce business. Wang Chen is a designer with social phobia syndrome. Their personalities change drastically after being associated with each other's pets due to the mysterious power of the 666 comet. Since then, when they feel unhappy, their behavior becomes very much like each other's pets. This relationship, arranged by the universe, is sometimes surprising, sometimes troubling, but also an opportunity for growth and love. They experience life's sorrows and joys together and become better versions of themselves. Perhaps, more than the 666 comet, love and dreams are the greatest miracle in ordinary life.

2019-10-30

#8

Historical, Romance, Comedy

Jiang Zhenyu, Yang Shize

Yu Shengyou is the daughter of the head of the Holy Medical Sect. She is eager to marry a perfect husband. However, her "chosen" husband, Gong Yuanxiu, is a "fool" despite his handsome appearance. While her childhood friend Aide Yushu is the Gui Yu Men master, who weighs 400 pounds. He also reappears in Yu Shengyu's life. In the process of getting along with them, Yu Shengyou gradually saw their shining points. At the time, there were many cases of the Wulin family extermination, and the positive people decided to find out the real culprits behind the scenes and rescue the children who were snatched away. In this process, Yu Shengyou grew step by step, Gong Yuanxiu also recovered by mistake, and Aide Yushu lost weight successfully in order to get Yu Shengyou's heart. In the process of thwarting the martial arts conspiracy with Gong Yuanxiu and Aide Yushu, Yu Shengyou finally understands her heart, and she no longer hesitates in her emotions and chooses her true love.
Related Posts