Lovely Swords Girl – Jiang Zhenyu, Yang Shize
Lovely Swords Girl is a historical martial arts romantic comedy directed by Li Mei, led by Jiang Zhenyu and Yang Shize, co-starring He Yu, Xu Kaixin, Li Jiahao, Zhang Xuehan, Wu Qianying, and Bai Yufan, with Liu Tianchi, Fan Tiantian, Zhang Wei, and Wang Siyuan in special appearances.
The drama is based on Zi Yue's novel "Shui Shuo Jiang Hu Hao / 谁说江湖好", set in a virtual historical era, and tells the story of how Yu Shengyu, pursues her true love with funny, and then grows up step by step to finally foil an evil plot in the chaotic world of Jianghu.
Details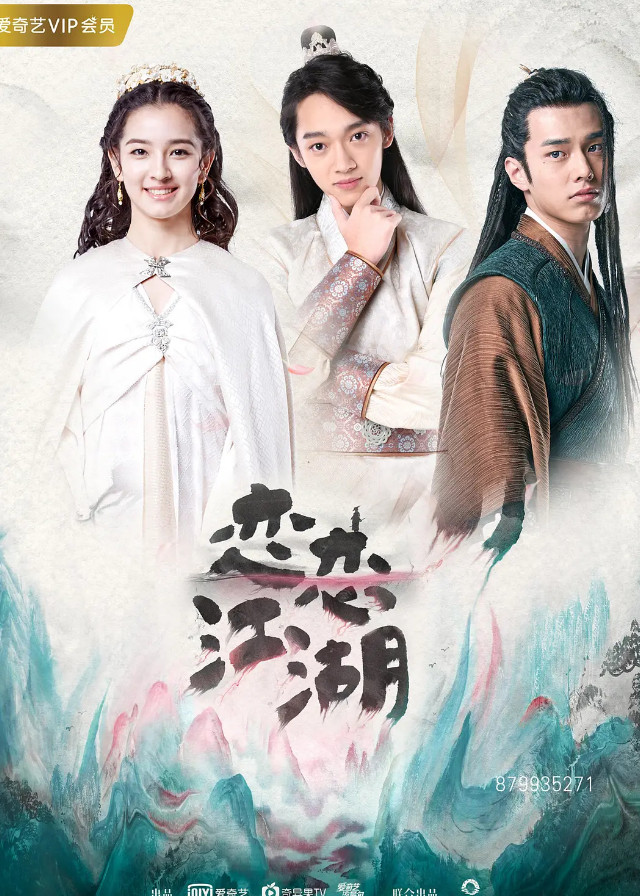 English Title: Lovely Swords Girl
Chinese Title: 恋恋江湖
Genre: Historical, Romance, Comedy, Wuxia
Episodes: 24
Duration: 45 min.
Director: Li Mei
Writer: Li Mei, Ye Hongtao, Dai Qi
Product Company: iQIYI
Released Date: 2019-10-30
Broadcast Website: iQIYI
Cast
Synopsis
Yu Shengyou is the daughter of the head of the Holy Medical Sect. She is eager to marry a perfect husband.
However, her "chosen" husband, Gong Yuanxiu, is a "fool" despite his handsome appearance. While her childhood friend Aide Yushu is the Gui Yu Men master, who weighs 400 pounds. He also reappears in Yu Shengyu's life.
In the process of getting along with them, Yu Shengyou gradually saw their shining points.
At the time, there were many cases of the Wulin family extermination, and the positive people decided to find out the real culprits behind the scenes and rescue the children who were snatched away.
In this process, Yu Shengyou grew step by step, Gong Yuanxiu also recovered by mistake, and Aide Yushu lost weight successfully in order to get Yu Shengyou's heart.
In the process of thwarting the martial arts conspiracy with Gong Yuanxiu and Aide Yushu, Yu Shengyou finally understands her heart, and she no longer hesitates in her emotions and chooses her true love.
Reviews
You May Also Like
Related Posts