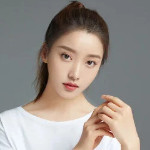 Jiang Zhenyu dramas, movies, and TV shows list contains the best TV series, films of Jiang Zhenyu and the ongoing and upcoming shows. The list will be updated continuously, bookmark this list to get the latest tv shows of Jiang Zhenyu.
Jiang Zhenyu Dramas List
#1

Historical, Drama, Fantasy

Dylan Wang, Tian Xiwei, Liu Yijun

Xu Qi'an, a graduate of the police academy, enters a strange world where there are Confucians, Taoists, Buddhists, demons, and warlocks. He has just awakened to find himself in prison and is about to be exiled to a frontier town in three days' time, so he is valued by an organization of guardians in order to change his fate and thus becomes a Guardian.

#2

Historical, Wuxia

Neo Hou, He Yu, Hu Lianxin

The young master of the Marquis Zhenxi Mansion, Baili Dongjun, has always been mischievous since childhood. He is not interested in poetry, books, military strategies, or martial arts, but he excels at brewing wine. This is solely because of a promise he made with his childhood friend Ye Yun, who was killed at a young age, to become a "wine immortal." However, his destiny was not in his hands. In the end, he joined the sect of Li Changsheng, the number one martial artist in the world, and began learning martial arts. During this process, he met his confidante Yueyao and reunited with Ye Yun, who had changed his name to Ye Dingzhi. Influenced and motivated by them, Baili Dongjun began to reassess his own identity and the responsibilities he should bear. Many years later, Ye Dingzhi was manipulated and launched a war to attack the Central Plains. Meanwhile, Baili Dongjun led a group of heroes from all over the world to resist. Faced with Ye Dingzhi, the present Baili Dongjun did not back down. He had to save the people and also rescue his good friend.

#3

Youth, Sport, Fantasy

Wang Ziqi, Fu Weilun, Jiang Zhenyu

In 2000, Zhou Tianyu died in an "accident". 20 years later, his son Zhou Xingchen, with thoughts for his father, pulled an old bow belonging to his father. A miracle happened, Zhou Tianyu, who had not yet had an accident in 1999, crossed over to 2019 and met his son and wife whom he had never met. During this time of hiding his identity and reuniting with his family, Zhou Tianyu not only gained affection and love but also accidentally found out the fishy behind the "accident" back then.

2019-10-30

#4

Historical, Romance, Comedy

Jiang Zhenyu, Yang Shize

Yu Shengyou is the daughter of the head of the Holy Medical Sect. She is eager to marry a perfect husband. However, her "chosen" husband, Gong Yuanxiu, is a "fool" despite his handsome appearance. While her childhood friend Aide Yushu is the Gui Yu Men master, who weighs 400 pounds. He also reappears in Yu Shengyu's life. In the process of getting along with them, Yu Shengyou gradually saw their shining points. At the time, there were many cases of the Wulin family extermination, and the positive people decided to find out the real culprits behind the scenes and rescue the children who were snatched away. In this process, Yu Shengyou grew step by step, Gong Yuanxiu also recovered by mistake, and Aide Yushu lost weight successfully in order to get Yu Shengyou's heart. In the process of thwarting the martial arts conspiracy with Gong Yuanxiu and Aide Yushu, Yu Shengyou finally understands her heart, and she no longer hesitates in her emotions and chooses her true love.
Related Posts