We Are The Future – Wang Ziqi, Fu Weilun
We Are The Future is a youth, sport drama directed by Sha Weiqi and Xia Hao, starring Wang Ziqi, Fu Weilun, Jiang Zhen Yu, Zong Yuanyuan, Dai Yunfan, Yang Yuting, Liu Zhehuen, Yang Dongqi, and Yang Xiaoran.

The drama tells the story of the youth of two groups of people of the same age in different eras under the background of archery competition in overlapping time and space.
Details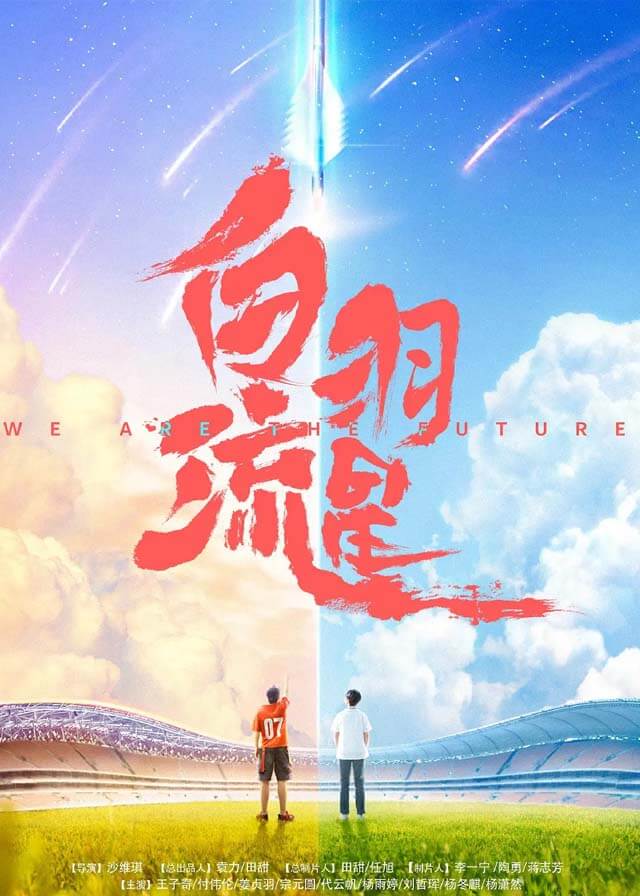 English Title: We Are The Future
Chinese Title: 白羽流星
Genre: Youth, Sport
Episodes: –
Director: Sha Weiqi, Xiao Hao
Writer: Chen Tailong, Wang Youfei, Li Ximan
Producer: Li Yining, Tao Yong, Jiang Zhifang
Product Company: Litian TV & Film, Hunantv.com Interactive Entertainment Media
Broadcasting Website: MGTV
Released Date: –
Cast

Wang Ziqi
as Zhou Tianyu

Fu Weilun as Zhou Xingchen

Jiang Zhenyu as Qiao Zixuan

Zong Yuanyuan as Chen Lu

Dai Yunfan
as Xia Yuan

Yang Yuting as Yu Feng
Synopsis
In 2000, Zhou Tianyu died in an "accident". 20 years later, his son Zhou Xingchen, with thoughts for his father, pulled an old bow belonging to his father.
A miracle happened, Zhou Tianyu, who had not yet had an accident in 1999, crossed over to 2019 and met his son and wife whom he had never met.
During this time of hiding his identity and reuniting with his family, Zhou Tianyu not only gained affection and love, but also accidentally found out the fishy behind the "accident" back then.