The Imperial Coroner – Su Xiaotong, Wang Ziqi
The Imperial Coroner is an ancient sweet detective comedy co-produced by TENCENT PENGUIN PICTURES and Ling He Media, directed by Lou Jian and starring Su Xiaotong, Wang Ziqi, Yang Tingdong, and Zhao Yaoke.

The drama is adapted from the original novel of the same title by Qing Xian Ya Tou, which tells the story of Chu Chu, a young girl from a family of coroners in the southwest mountains in the late Tang Dynasty, who comes to Chang'an alone to realize her dream.
Details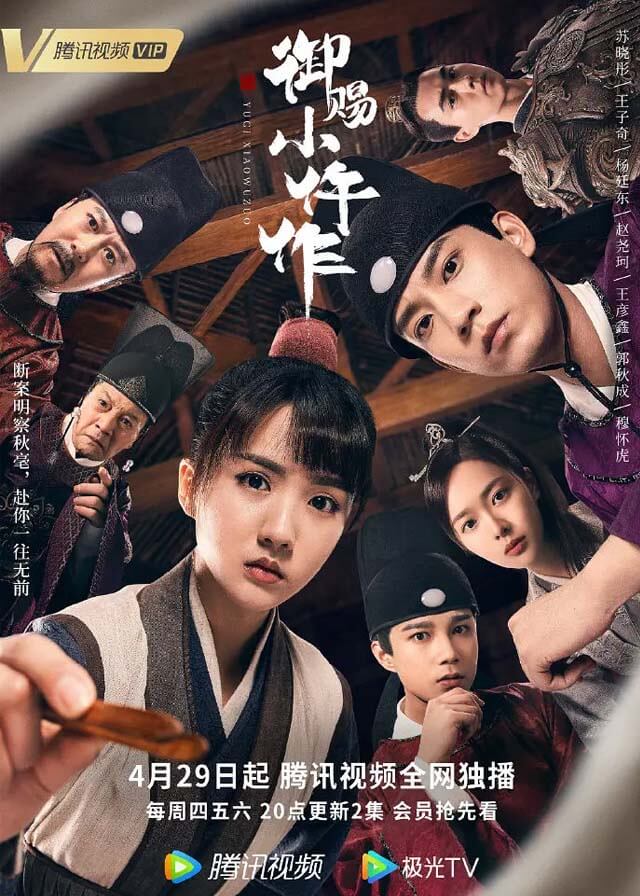 English Title: The Imperial Coroner
Chinese Title: 御赐小仵作
Genre: Historical, Romance, Suspense, Thriller, Comedy
Tag: Investigation, Smart Male Lead, Smart Female Lead, Nice Male Lead, Tang Dynasty, Slow Burn Romance
Episodes: 36
Duration: 40 min.
Director: Lou Jian
Writer: Qian Xian Ya Tou, Qian Xiaobai
Producer: Li Eryun, Bai Yicong, Qiang Chongyuan
Product Company: TENCENT PENGUIN PICTURES, Ling he Media
Released Date: 2021-04-29
Broadcast Website: WeTV, TencentVideo, Viki
Cast
Synopsis
In the late Tang Dynasty, Chu Chu, a young girl from a family of coroner in the southwest mountains, comes to Chang'an alone to realize her dream of becoming a coroner and takes the coroner examination.
Xiao Jinyu recruits Chu Chu as a partner to uncover the mystery of the case. The mystery of Chu Chu's background breaks the balance of power in the capital, and a power struggle ensues.
With each case solved, the team unravels the mystery step by step and finally solves a shocking case that has lasted for 18 years.
Xiao Jinyu and Chu Chu are successfully married, and Chu Chu is finally approved by the emperor and given the status of "Imperial Coroner", realizing her dream in life.
Reviews
You May Also Like
Related Posts