Dark Night and Dawn – Chen Zheyuan, Nie Yuan
Dark Night and Dawn is a suspense drama directed by Huang Nan and Li Cai, written by Weng Liangping, led by Chen Zheyuan, Nie Yuan, Xing Fei, and Annabel Yao, co-starring Sun Yan, Wang Xiuzhu, Feng Bing, Li Mengnan, and Tian Hao, with Wang Zhiwen, Ni Dahong, Wang Jingsong, Wen Zhengrong, Liu Tianzuo, and Ren Zhengbin in special appearances.
The drama records the flood of destiny and interprets the unchanging original heart in the big era.
Details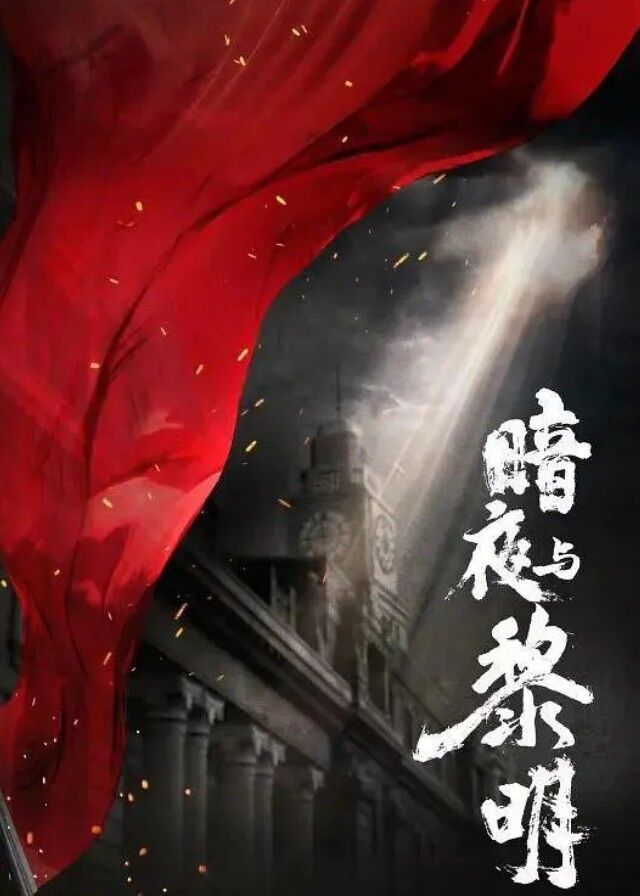 Cast
Synopsis
In 1943, a shocking explosion case in Shanghai brought together underground Communist Party member Lu Zhengyang and former police officer Lin Shaobai in their first encounter, showcasing their respective abilities.
Six years later, Shanghai was liberated, and Lu Zhengyang became a key member of the anti-spy task force in the Shanghai Public Security Bureau. Faced with the grim situation of fighting against special agents, with the support of leadership, Lu Zhengyang rigorously selected and boldly employed Lin Shaobai, known as the "Shanghai Encyclopedia."
The two became partners and successfully solved a series of major cases, including the "Bank Vault Heist," "Counterfeit Money Case," and "Infiltration of Radio Station," all orchestrated by veteran spy Zheng Lanting from the Secret Service's Shanghai Special Station, completely thwarting the conspiracies of undercover enemy agents hiding in the shadows.
Throughout the investigation, Lu Zhengyang and Lin Shaobai went from constant friction to gradually building trust, eventually becoming comrades who share life and death.
Reviews
You May Also Like
Related Posts
Does Chen Zheyuan Have A Girlfriend? What's His Ideal Type

How is Zhao Lusi and Chen Zheyuan's Relationship? "Yuan Xing Bi Lu" CP is Gaining Great Popularity

What's Shen Yue and Chen Zheyuan's Relationship?

Who Are Fair Xing Fei's Rumored Boyfriends? Ideal Type Requirement Is Easy?

Xing Fei, Daddi Tang Xiaotian -A Fake Romance Turns Real?

What's The Relationship Between Fair Xing Fei And Lin Yi?

Chen Zheyuan, Rainbow Xu Mengjie Return To Campus, Interpreting Of The Sweet And Sentimental Youth

Xing Fei Photos

Chen Zheyuan Photos

How Is Fair Xing Fei And Hu Yitian's Relationship?

"Little Princess Of Huawei" Annabel Yao Announced Her Debut!

Xu Kaicheng, Xing Fei- Sweet And Funny Adventure In "Yue Zhao Ji"

Annabel Yao Dramas, Movies, and TV Shows List

Nie Yuan Dramas, Movies, and TV Shows List

Xing Fei Dramas, Movies, and TV Shows List

Chen Zheyuan Dramas, Movies, and TV Shows List

Allen Ren Jialun and Fair Xing Fei Fall In Love in "Miss Crow with Mr. Lizard", Sweetness Is Overwhelming!

Xing Fei, Tang Xiaotian Fall In Love In "My Little Happiness"

"Chengrang CP" Of Li Chuan, Huang Yilin gets rave reviews- "My Little Happiness" Sweetness Overflows