Handsome Siblings – Hu Yitian, Chen Zheyuan
Handsome Siblings is a historical Wuxia drama directed by Zou Jicheng, Liu Fang, led by Hu Yitian, Chen Zheyuan, and co-starring Liang Jie, Liang Jingxian, Zhou Junchao, Shao Yun, Wang Zhen, Song Wenzuo, Zhou Bin, with special appearances by Gallen Lo, Mao Linlin, and Zhao Yingzi.

The drama is based on the novel of the same name by Gu Long, which tells the story of the self-proclaimed "smartest man in the world", Xiao Yu'er, who meets Hua Wuque and adventures together in the Jianghu. They work together to settle disputes in the Jianghu.
Details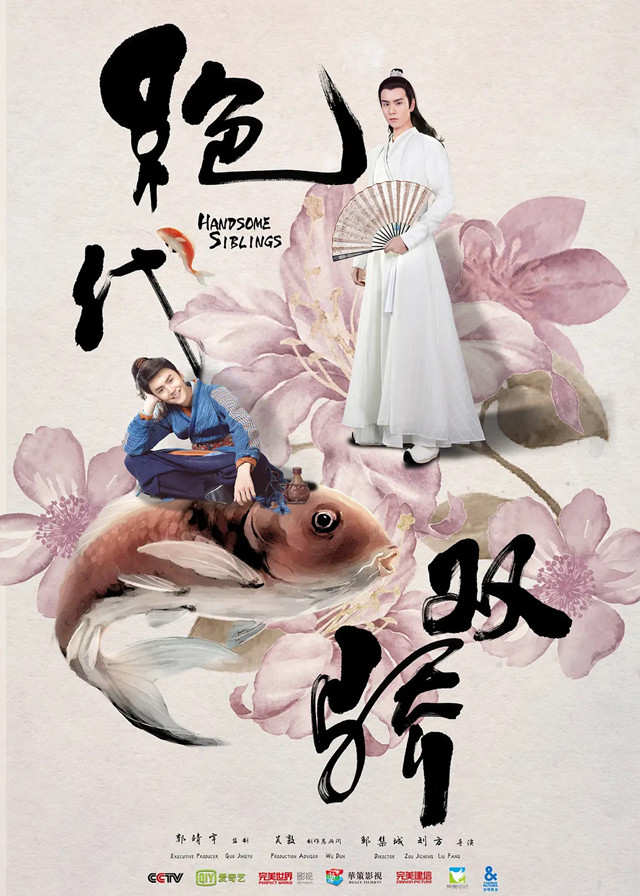 English Title: Handsome Siblings
Chinese Title: 绝代双骄
Genre: Historical, Wuxia
Tag: Playful Male Lead, Revenge, Enemies to Friends, Love Triangle, Martial Arts, Bromance
Episodes: 44
Duration: 45 min.
Director: Zou Jicheng, Liu Fang
Writer: Wang Ziqi, Yu Hailin, Ma Ming, Zhong Jing
Product Company: CCTV, iQIYI, PERFECT WORLD PICTURES, HUACE GROUP
Released Date: 2020-01-16
Broadcast Website: Netfilx
Cast
Synopsis
More than ten years ago, Yan Nantian was the strongest martial artist in the world, Jiang Feng was the most handsome man in the world, Yan Nantian was unique in the martial arts with his sword skills, while Jiang Feng captivated people with his good looking.
Ten years later, the self-proclaimed " the top evil " Jiang Xiaoyu has lived in the valley of evil since childhood. Under the raising of ten evils, such as Li Dazui, he makes mischief all day long but is kind-hearted, innocent, and lovely.
Xiao Yu'er adventured in the Jianghu and got to know Hua Wuque by chance.
As the contact deepened, Xiao Yu'er and Hua Wuque became a pair of friends who were both enemies and friends.
It turns out that Hua Wuque was adopted and taught martial arts by the master of the Yihua Palace since he was a child. In order to take revenge on the biological father of Hua Wuque and Xiao Yu'er, Jiang Feng, the master of the palace deliberately separated them and raised them to kill each other when they grew up.
At the same time, Jiang Biehe and Jiang Yulang were planning a bigger conspiracy in the martial arts world.
The wolf has a winning game when the shepherds quarrel. A "storm" in the martial arts world was about to unfold.
Hua Wuque and Xiao Yu'er finally discovered the conspiracy and trickery of the palace master, the quell the feud and challenges of the Jianghu hand in hand.
Reviews
You May Also Like
Related Posts