The Legend of Zu 2 – Nicky Wu, Fortuna Yu
The Legend of Zu 2 is a historical fantasy wuxia drama directed by Huang Weijie, starring Nicky Wu, Yu Ting'er, Chen Zheyuan, Liu Yitong, Nie Zihao, and Liu Sitong.
It is the sequel to "The Legend of Zu 1", the second series of the "The Legend of Zu" TV series. It tells the story of Yu Yingnan, a young girl with a mysterious background, who goes to Mount Shu with her brother Yu Yingqi to learn martial arts in order to find the "great hero" who once saved her life, and goes through a lot of hardships to save her clan.
Details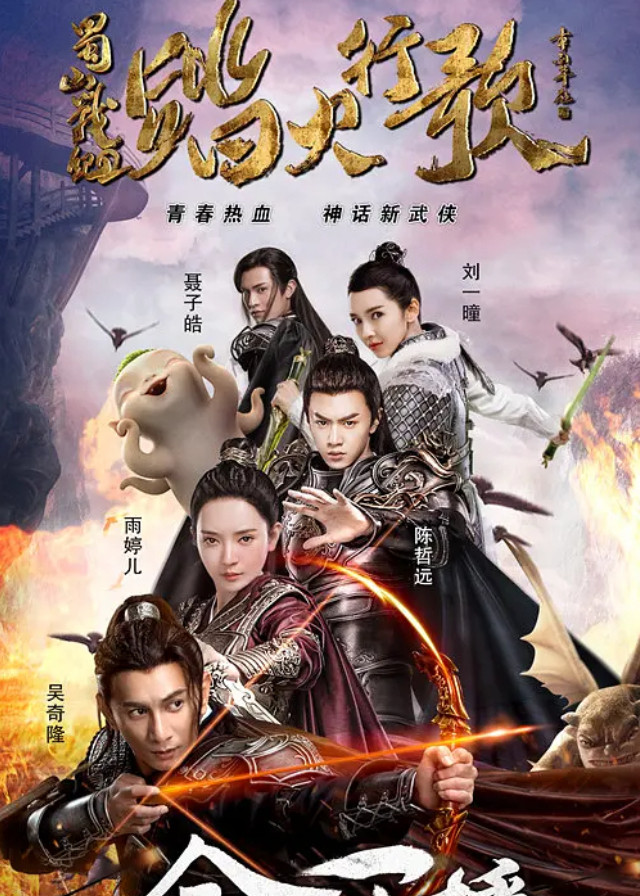 English Title: The Legend of Zu 2
Chinese Title: 蜀山战纪2踏火行歌
Genre: Historical, Fantasy, Wuxia
Tag: Martial Arts, Love Triangle, Marriage, First Love, Amnesia, Love/Hate Relationship
Episodes: 48
Duration: 45 min.
Director: Huang Weijie
Writer: Ma Yan
Producer: Li Linying, Liu Xiaofeng, Guo Yue
Product Company: STRAWBEAR
Released Date: 2018-01-30
Broadcast Website: iQIYI, Huashi.tv
Cast
Synopsis
The Red Soul Stone, which has been guarded by Mount Shu for many years, has moved for no apparent reason, and the power it contains has caused an unprecedented catastrophe for the Huoli Tribe and the entire martial arts world.
As the chosen guardian of the Huoli tribe, Yu Yingqi goes to Mount Shu with his sister Yu Yingnan to learn martial arts in order to find the five elements that can counteract the Red Soul Stone and regain the guardian's power.
This leads to a love-hate battle between good and evil, from Mount Shu to Cang Xu to the Xuan Ji Sect and the Luo Xian Palace.
Reviews
You May Also Like
Related Posts