To Be Continued – Fan Chengcheng, Jiang Long, Jiang Yi
To Be Continued is a thriller-comedy film written and directed by Ma Kai, led by Fan Chengcheng, Jiang Long, and Jiang Yi, co-starring Liang Long, Wang Zixuan, Kong Lianshun, Jiang Shimeng, Gan Yunchen, Xu Xinwen, Meng Han, and Qi Yujia.
Details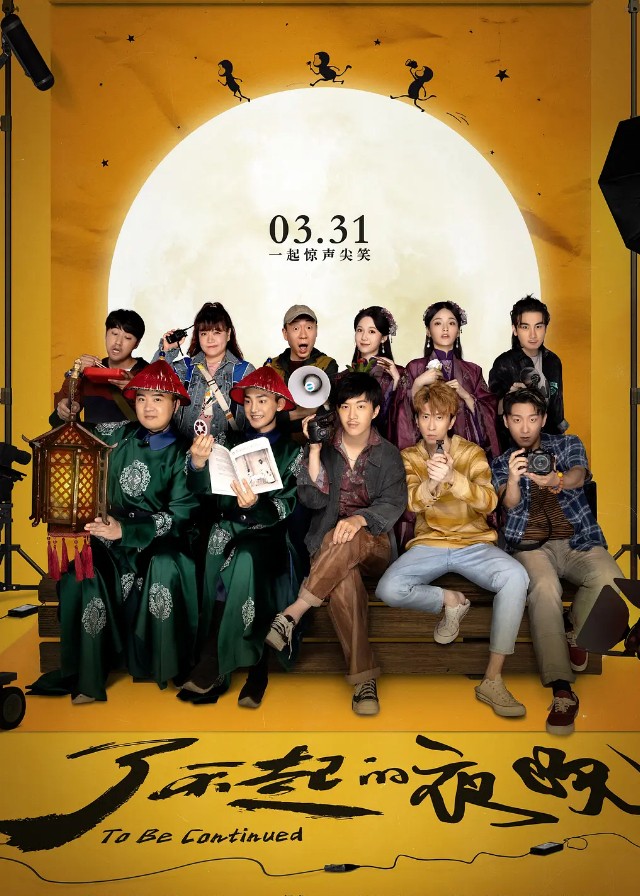 English Title: To Be Continued
Chinese Title: 了不起的夜晚, 惊昏记
Genre: Thriller, Comedy
Duration: 108 min.
Director: Ma Kai
Writer: Ma Kai
Producer: Chen Lizhi, Yue Yang
Released Date: 2023-03-31
Boradcast Website: -
Cast
Synopsis
Bao Zi, a short video "talent" who wants to become famous, is facing a double dilemma of the company's bankruptcy and payment of compensation.
Partners Dog and Monkey have also proposed to dissolve the partnership. The three brothers came to a horror movie set for a special invitation to take secret photos and planned to do their "last job". 
Unexpectedly, they actually captured an exclusive scene of the female lead actress having an accident on set! 
The three brothers improvised and continued to take photos, but they did not expect a series of screams and laughter to escalate...
Reviews
You May Also Like
Related Posts