The Yin and Yang Formula – Miles Wei, Shi Xuejing
The Yin and Yang Formula is a fantasy suspense film directed by Li Yaobo, starring Miles Wei Zheming, Shi Xuejing, Liu Qi, Li Mengxi, and Zhang Jingxuan.
The film tells the story of Xi Langsheng, a famous yin and yang master who lived in seclusion in the city to find out the mystery of his wife Li Pingyang's disappearance.
Details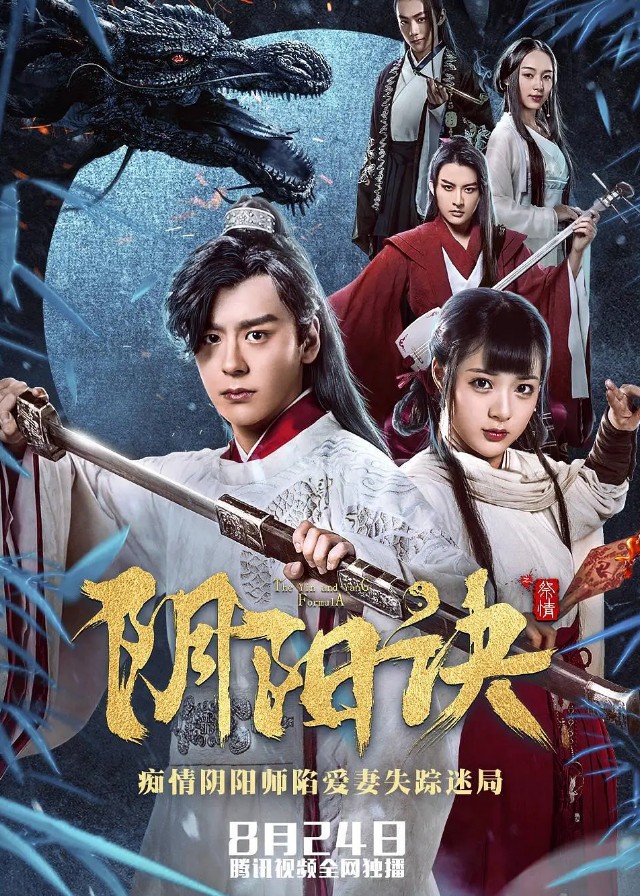 English Title: The Yin and Yang Formula
Chinese Title: 阴阳诀之祭情
Genre: Historical, Fantasy, Romance, Suspense, Thriller, Action
Duration: 80 min.
Director: Li Yaobo
Writer: Lin Conghe
Producer: Chen Siming
Product Company: The Kanchang Pictures Limited
Released Date: 2018-08-24
Broadcast Website: 腾讯视频
Cast
Synopsis
As chaos approaches and evil spirits roam freely, the down-and-out young man Xi Lansheng sets out with his brother A Man to find his missing wife.
However, they are waylaid by Zou Wenxue, a young girl determined to become a great yin-yang master.
The qin master Jiang Heming always seems to appear mysteriously by their side, and every time Xi Lansheng is about to uncover the truth behind his wife Li Pingyang's disappearance, the clues come to a sudden halt.
It seems there is an invisible hand pushing him, forcing him to uncover a sealed secret ......
Reviews
You May Also Like
Related Posts