The Faces of My Gene – Yue Yunpeng, Lin Chi-ling
The Faces of My Gene is a fantasy comedy film directed by Guo Degang, led by Yue Yunpeng and Lin Chi-ling, with special appearances by Wu Xiubo, Wu Jing, Wang Baoqiang, Dong Chengpeng, Zhang Guoli, and Yu Qian.
The film tells the story of Bei Xiaobei, an ugly young man who aspires to be a writer but has no success, who regains his confidence and faces his life with courage after a fantastic journey.
Details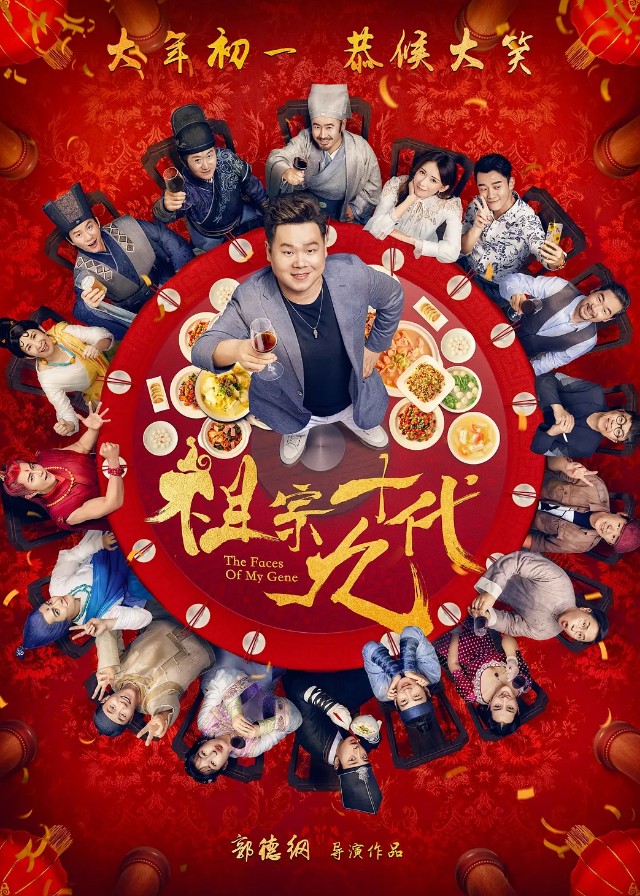 Cast
Synopsis
Bei Xiaobei, due to his appearance not conforming to mainstream aesthetics, has repeatedly encountered setbacks in life.
One day, he gathered the courage to confess his love to his long-time crush, Li Ya, but was tragically rejected. Bei Xiaobei began to doubt his life and blamed all responsibility on his ancestors' imperfect genes.
When he accidentally opened the family tree and traveled through time to the era of his ancestors, Mei Banfa, Mei Qiantu, Mei Xingfu, and Mei Xiwang, Bei Xiaobei decided to adjust his genes by tampering with his ancestors' marriages, in order to make himself more handsome.
Reviews
Related Posts