The Cord of Life – Badema, Yi De Er
The Cord of Life is a family film directed and written by Qiao Sixue, starring Ba De Ma and Yi De Er.
The film tells the story of A Ru Si, a musician who accompanies his mother, who has Alzheimer's disease, back to her native grassland in search of the "yin and yang tree" that she has always wanted to see.
Details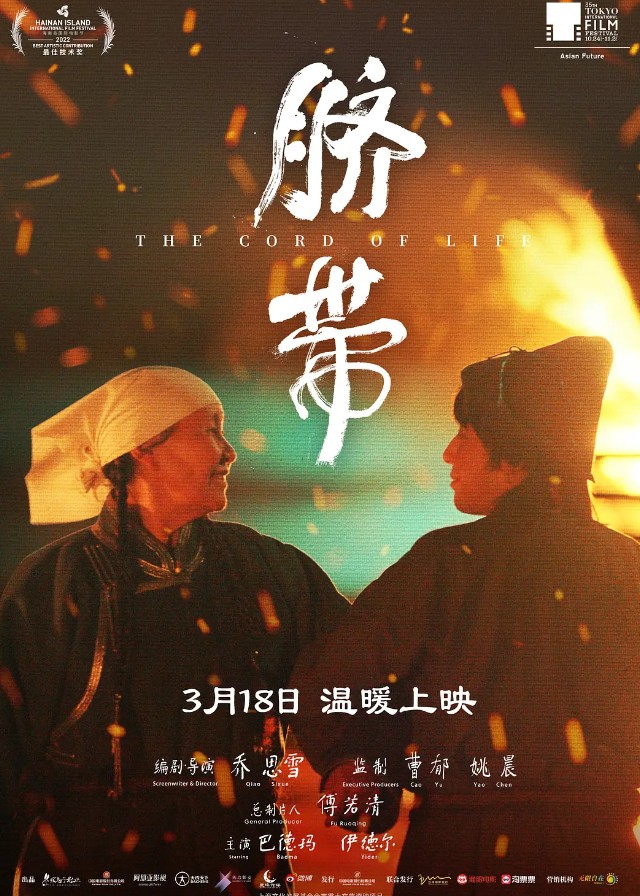 English Title: The Cord of Life
Chinese Title: 脐带, 漫游在蓝色草原
Genre: Family, Drama
Duration: 96 min.
Director: Qiao Sixue
Writer: Qiao Sixue
Producer: Liu Hui, Hu Jing
Released Date: 2023-03-18
Boradcast Website: -
Cast
Badema

Mother Na Ren Zuo Ge

Main Role
Synopsis
Musician A Ru Si decided to take his mother, who suffers from Alzheimer's disease, back to the grasslands to find the home she remembers, dissatisfied with the way his brother was taking care of her.
To prevent his mother from getting lost, A Ru Si tied a rope between them like an umbilical cord, creating a wonderful "reverse" mother-son relationship that led them to wander deep into the grasslands.
When love turns into understanding and freedom through mutual bondage, the mother finally returns to her hometown in her heart, and A Ru Si also gains the power of peace and love.
Reviews
You May Also Like
Related Posts