The Chronicles of A Town Called Jian – Victoria Song, Jiang Jinfu
The Chronicles of A Town Called Jian is a mystery drama directed by Zeng Nianping, starring Song Qian, Jiang Jinfu, Zhang Zhixi, Yang Yang, Nan Sheng, and Cao Yanyan.
The drama is based on the novel "塔罗女神探之茧镇奇案 / Ta Luo Nu Shen Tan Zhi Jian Zhen Qi An" written by Zhang Ranran, which tells the story of Du Chunxiao, a female detective who solves the mysterious murders of the Huang family and uncovers the reasons behind the murders.
Details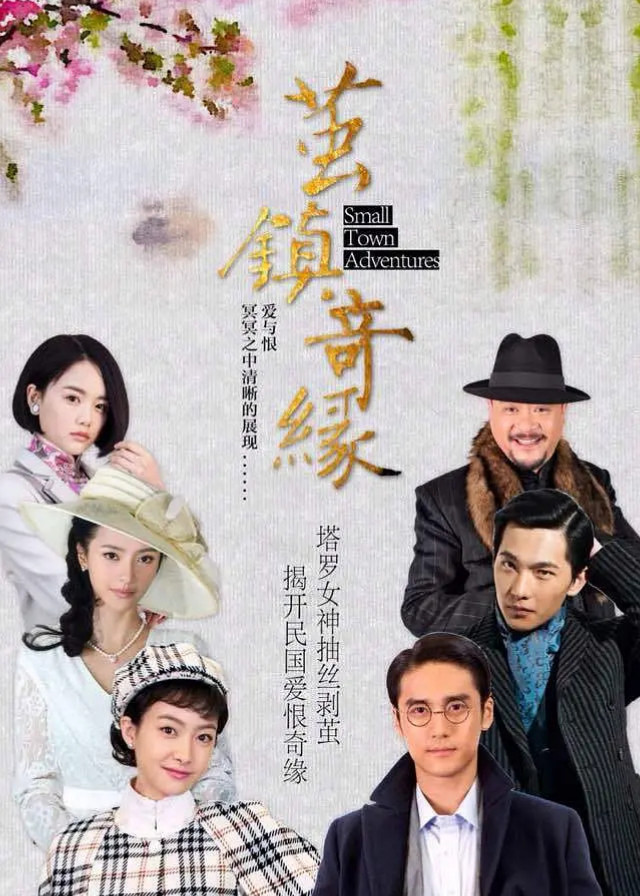 English Title: The Chronicles of A Town Called Jian
Chinese Title: 茧镇奇缘
Genre: Suspense, Romance, Family, Thriller
Tag: Chinese Republican Era, Investigation, Birth Secret, Smart Female Lead, Secret Crush, Determined Female Lead
Episodes: 40
Duration: 45 min.
Director: Zeng Nianping, Chang Xiaoyang
Writer: Qing Mei, Zhang Yongming
Producer: Li Shaohong
Product Company: Rong Xin Da
Released Date: 2018-01-01
Watch On: 熱點劇場Hotspot!
Cast
Synopsis
The Huang family is the richest in the town of Qingyun in the Southern.
In mid-summer, Master Huang Tianming will celebrate his 60th birthday, while Miss Huang Mengqing and her companion Du Chunxiao, who have stayed abroad for several years, will soon return. The whole family is busy.
Master Huang takes extra care of Du Chunxiao, and not only does he ask her to stay, but he also want to marrie her to his eldest son, Huang Moru, which surprises the whole family.
But when Du Chunxiao arrives at Huang's house, strange things happen.
Curious, intelligent but innocent, Du Chunxiao is unconsciously involved in the secrets of the House of Huang.
Her nature slowly leads her to discover the true personality of Master Huang. Her persistent investigation gets her into trouble several times.
In the process, she falls in love with Huang Muyun, the second young master of the Huang family.
Huang Muyun eventually helps Du Chunxiao to uncover the mystery of her origins and uncover the crimes committed by Master Huang 20 years ago.
Du Chunxiao and Huang Muyun eventually leave the criminal Huang Mansion to find a future for each other.
Reviews
You May Also Like
Related Posts
Chinese Dramas Like The Chronicles of A Town Called Jian

Yang Yang is Dating Wang Churan? The Media Revealed Their Relationship

What's Yang Yang And Zhao Lusi's Relationship?

Yang Yang's 5 rumored Girlfriend, Vicotria Song Was His Girlfriend?

Yang Yang, Dilraba: Is It Possible For them To Be In A Relationship In Reality?

What's Allen Deng Lun and Li Qin's Relationship? The Wedding Has Been In Preparation?

Yang Yang Was Involved In The Rumor Of Dating His Fan.

Jin Han And Girlfriend Zhang Zhixi's Relationship Will Have A Good Result Soon?

Yang Yang Photos

Who Is Victoria Song Qian's Boyfriend?

Xiao Zhan Ranked 1st, Wang Yibo 2rd - The Most Popular Chinese Actor in Thailand

Yang Yang, Dilraba: The Wedding Scene Of "Jing Tu CP" Was Exposed In Advance.

The Two Sweet Dramas Starred By Yang Yang, Ding Yuxi, Who Will You Choose?

Jiang Jinfu Dramas, Movies, and TV Shows List

Zhang Zhixi Dramas, Movies, and TV Shows List

Victoria Song Dramas, Movies, and TV Shows List

Yang Yang Dramas, Movies, and TV Shows List

Victoria Song Qian, Luo Yunxi: Dangerous Relationship in "Broker"

Wang Yibo's new drama "Luoyang" was announced, Huang Xuan is the leading role