Love Through a Millennium – Jing Boran, Zheng Shuang
Love Through a Millennium is a time travel romance idol drama directed by Zhang Rongyou and starring Jing Boran, Zheng Shuang, Chen Xiang, Denny Huang Li, Evonne Sie, Zhou Yutong, Peng Shiteng, Yang Sen, and Xie Binbin.

The drama is adapted from the Korean drama "仁显王后的男人", which tells the story of a long-lasting love between a modern actress Lin Xiangxiang and Gongming, a scholar of the Western Han Dynasty who wanted to uphold orthodoxy.
Details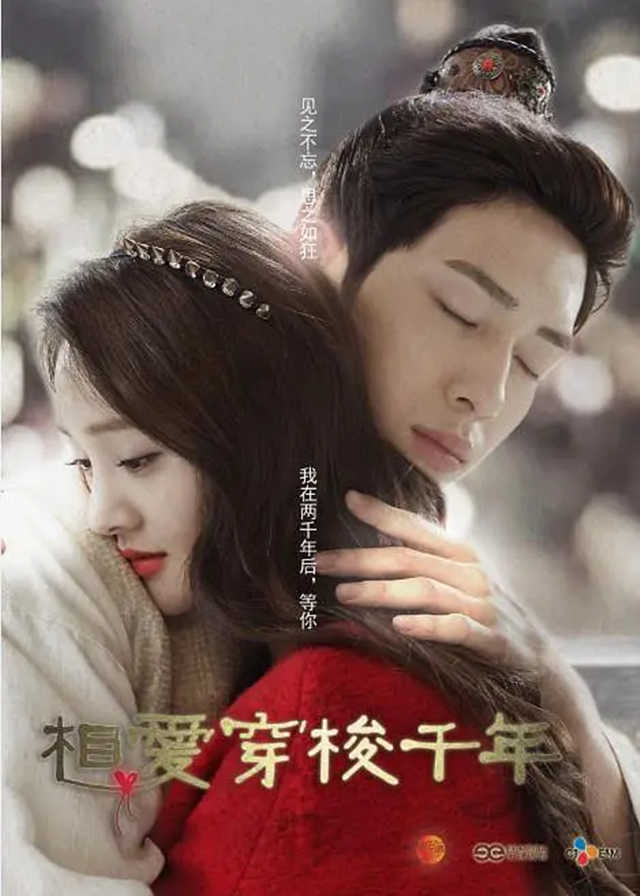 English Title: Love Through a Millennium
Chinese Title: 相爱穿梭千年
Genre: Romance, Fantasy
Tag: Time Travel, Love Triangle, Unrequited Love, Female Chases Male First, Revenge, Lovers Separated
Episodes: 24
Duration: 40 min.
Director: Zhang Rongyou
Writer: Xu Zaiyuan, Quan Zhaoluo
Producer: Zhang Yong, Long Danni
Product Company: HunanTV, EE MEDIA, CJ E&M
Released Date: 2015-02-15
Watch On: –
Cast
Synopsis
In the first year of Yong Shi (16 B.C.), a scholar-bureaucrat, Gong Ming, opposed the deposition of Empress Xu, while his confidant Wang Mang and his family supported Zhao Feiyan to be the Empress. They became enemies and went their separate ways.
After being chased and killed by Wang Mang's subordinate Zi Xiu, Gong Ming was caught in a desperate situation.
With a jade pendant given by his maid Ying Yue, he accidentally traveled to the year 2015 and met with the young actress Lin Xiangxiang who played the role of Empress Xu.
Gongming realized that the jade pendant with the words "Time shifts, when you die, you live" can bring him back from death to life and travel through time and space.
Using the jade pendant and cell phone as a medium, Gong Ming and Xiang Xiangxiang developed a mutual affection for each other during several times of time travel.
But in Gong Ming's original time and space, he still had a mission and a destined ending in the history books to reverse.
Gong Ming returned to 2,000 years ago, again and again, hoping to change the political situation. Staying in modern times with Xiangxiang for life seems to be a good dream.
Reviews
You May Also Like
Related Posts