A League of Nobleman – Jing Boran, Song Weilong
A League of Nobleman is a historical mystery web drama directed by Yang Fan and Jia Xiaoxiong, starring Jing Boran and Song Weilong.
It tells the story of Zhang Ping, a simple and straightforward young man who loves to deduce and investigate cases, and Lan Jue, a young gentleman. They work together to solve mysteries, find the truth about their origins, uphold justice, and protect the peace of the people.
Details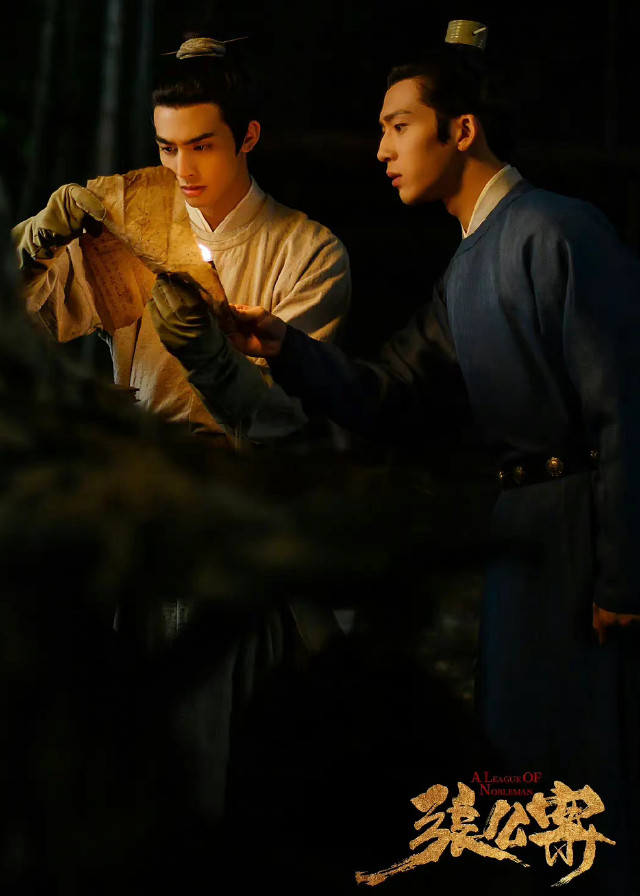 English Title: A League of Nobleman
Chinese Title: 君子盟 (张公案)
Genre: Historical, Suspense, Thriller, Drama
Tag: Bromance, Poor Male Lead, Smart Male Lead, Detective Male Lead, Scholar Male Lead, Martial Arts
Episodes: 29
Duration: 45 min.
Director: Yang Fan, Jia Xiaoxiong
Writer: Da Feng Gua Guo, Pei Li, Yang Fan, Hai Mian Da Bao, A Ci
Product Company: Tencent Penguin Pictures
Released Date: 2023-01-30
Watch On: WeTV, TencentVideo, Viki
Subtitle:
English, Chinese, Thai, Indonesian, Malay, Vietnamese, Spanish, Portuguese, Korean, French, German, Hebrew, Hungarian, Italian, Japanese, Polish, Romanian, Urdu
Cast
Synopsis
In the Yong Dynasty, Lan Jue, a Minister of Rites, has been involved in court disputes for many years, but behind his seemingly gentle and elegant appearance, he has a little-known history of growing up.
During a covert operation, Lan Jue meets Zhang Ping, a young man who has gone to the capital alone to take the examination and pursue his ambition.
The honest and straightforward Zhang Ping solves the case with his genius powers of deduction, but he also disrupts Lan Jue's original plan.
Since then, the two young men, with their different identities and personalities, are both mentors and friends and work together with a group of young gentlemen to solve cases and protect the peace of the people.
Reviews
You May Also Like
Related Posts