Legend of White Snake (Dream Makers) – Huang Yi, Jiang Chao
Legend of White Snake (Dream Makers)  is a comedy film directed by Liang Jiahao and Wu Yingxiang, starring Huang Yi, Jiang Chao, Sha Baoliang, Lee Wei, Xiao Xu, Cui Zhijia, Xing Fei, Zhang Xueheng, Zhang Weiwei, Sun Yuandong, Fai Long, De Bo, and Liu Yuting.
Details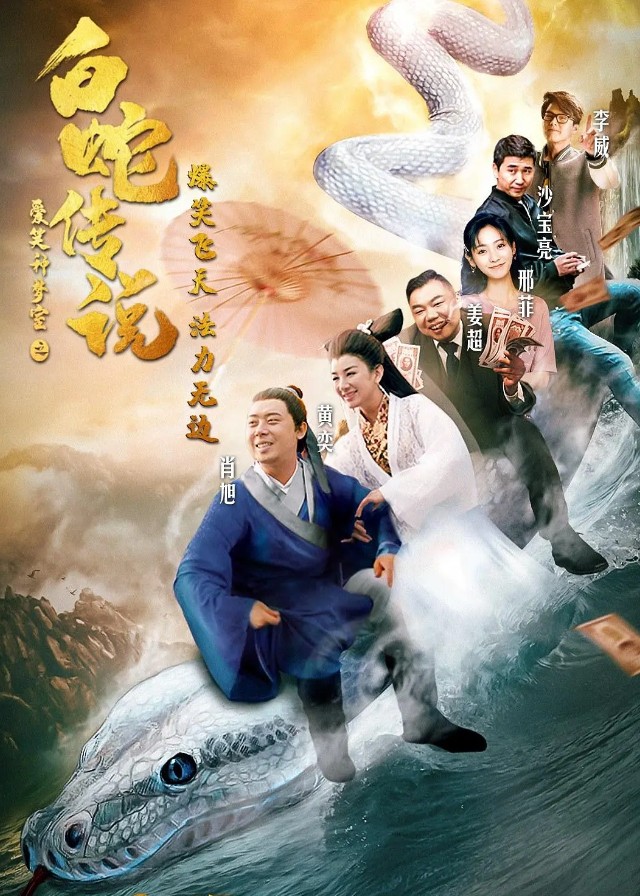 English Title: Legend of White Snake (Dream Makers)
Chinese Title: 爱笑种梦室之白蛇传说
Genre: Fantasy, Comedy, Drama
Duration: 80 min.
Director: Wu Jiahao, Wu Yingxiang
Writer: Li Haibu, Meng Qingxun, Ruo Shui, Liu Ziyu, Xie Fei
Released Date: 2019-06-17
Broadcast Website: 腾讯视频
Cast
Synopsis
Xiao Dabao developed a magical "Dream Making Machine". Six "Dream Makers" construct virtual dream spaces based on the different needs of customers, helping them achieve their wishes that cannot be fulfilled in real life.
Huang Xiaoyi is a person who lacks self-awareness in relationships. In her dream, she becomes the good man Xu Xian in her heart and, through empathy, understands how to get along with her lover.
Jiang Tao, also known as "Big Mouth," often talks too much and suffers losses as a result. In his dream, he becomes a secret agent who must keep secrets and realizes the consequences of loose lips.
The third person is a gambler named A Fei who wants to become a "gambling god". In his dream, he saves his lover and learns the wise saying: "To never lose, never gamble!" He then quits gambling for good.
Esports enthusiast Tuo Hai wants to achieve the status and respect of a sports star. After experiencing misunderstandings, betrayal, and other difficulties, he regains his confidence with the encouragement of his father and ultimately achieves victory and respect.
Reviews
You May Also Like
Related Posts