Kinematics Theory – Huang Lifeng, Wu Junchao
Kinematics Theory is a youthful school film directed by Da Zhi Xian, starring Huang Lifeng, Wu Junchao, Fan Ziqi, and Lu Lu.
The film tells the story of a twisted and romantic youth romance among Zhang Zhe, Zhang Nan, and An Ran, as well as friendship, love, and self-growth.
Details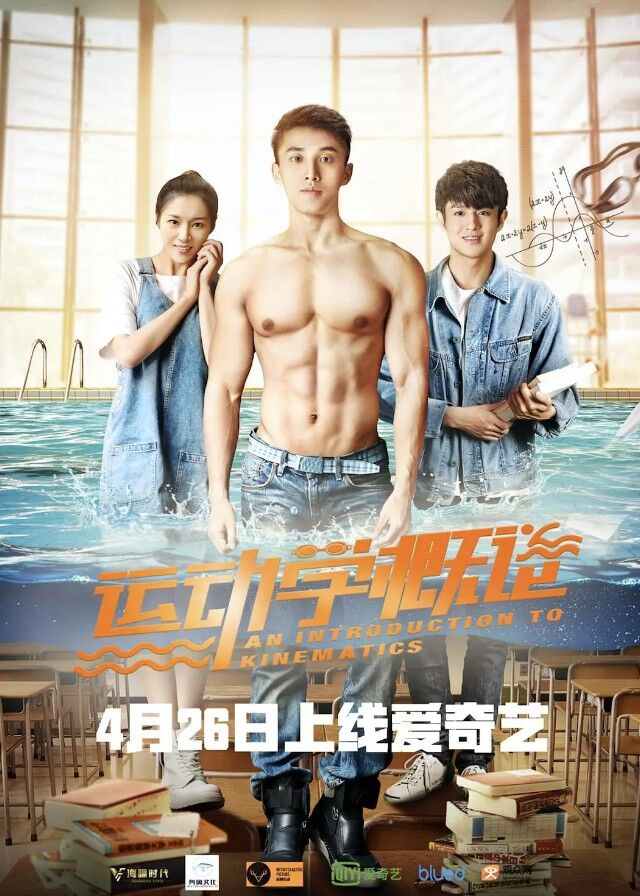 English Title: Kinematics Theory
Chinese Title: 运动学概论
Genre: Youth, School, Romance, Sport
Duration: 75 min.
Director: Da Zhi Xian
Writer: Guo Sihan, Da Zhixian
Producer: Nu Jia
Released Date: 2018-04-26
Broadcast Website: 爱奇艺
Cast
Synopsis
Zhang Zhe, a top student, and Zhang Nan, a handsome swimmer, were childhood friends who couldn't stand each other. Unexpectedly, they both enrolled in the same university. Zhang Zhe is a mathematical genius but suffers from social anxiety, while Zhang Nan is a talented athlete who dislikes being treated as a competition machine by his father. The two undergo a transformation from constantly finding faults in each other to motivating and supporting one another. Zhang Nan helps Zhang Zhe overcome his social anxiety, and Zhang Zhe helps Zhang Nan find the true meaning of sports. Fang Xu, the captain of the swimming team, has a crush on An Ran, a popular girl on campus. However, An Ran has feelings for Zhang Zhe. As a result, Fang Xu seeks revenge and injures Zhang Nan's leg while trying to protect Zhang Zhe. Seizing the opportunity, Zhang Nan decides to quit the swimming team. Zhang Zhe takes care of Zhang Nan in the hospital and encourages him not to give up swimming. Zhang Nan, in turn, teaches Zhang Zhe how to pursue girls and change his attitude towards An Ran. In the end, with the help of Zhang Zhe and An Ran, Zhang Nan qualifies for the preliminary rounds of the national sports competition and competes underwater against Fang Xu to determine the winner.
Reviews
You May Also Like