Ripples of Life – Yang Zishan, Huang Miyi
Ripples of Life is a comedy film directed by Wei Shujun, starring Yang Zishan, Huang Miyi, Liu Yang, and Kang Chunlei.
The film tells the story of how the crew of the film "The Story of Yongan Town" settled in Yongan Town for filming, which brought a ripple to this originally tranquil place, but after the ripple, everything returned to tranquility again.
Details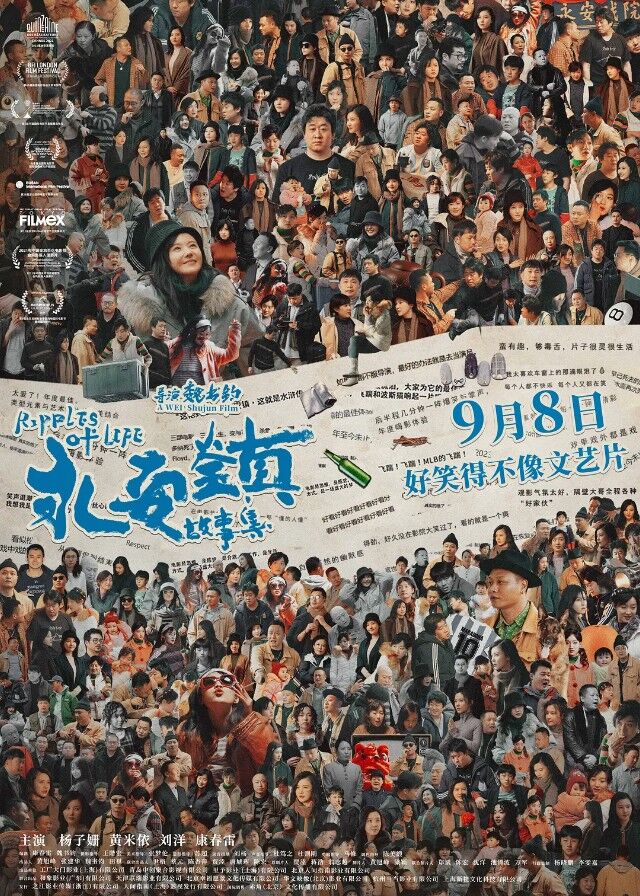 English Title: Ripples of Life
Chinese Title: 永安镇故事集
Genre: Drama, Comedy, Life
Duration: 123 min.
Director: Wei Shujun
Writer: Kang Chunlei, Wei Shujun
Producer: Huang Xufeng
Released Date: 2023-09-08
Watch On: –
Cast
Synopsis
The video is divided into three chapters, each using three movie titles: "Waiting Alone," "Looks Beautiful," and "Pluto Moment."
In the first chapter, we observe the early stages of the film production from the perspective of Xiao Gu (played by Huang Mi Yi), the bored owner of a small-town restaurant. She works at her in-laws' restaurant and dreams of a more exciting life. Xiao Gu catches the attention of the director (played by Yang Pingdao) and is thrilled to get a small role in the movie. However, when a celebrity arrives on set and replaces her, she is pulled back into reality.
In the second chapter, actress Chen Chen (played by Yang Zishan) returns to her hometown, where she receives a warm welcome from the townsfolk. She grew up in this small town before leaving to pursue a career in theater and film. Although she longs to reconnect with old friends, Chen Chen realizes that they all want to use her fame to their advantage. When someone climbs the social ladder and then attempts to "return" to their previous social stratum, it inevitably leads to many problems. This makes her question whether a successful person can truly "come home."
The third chapter focuses on the creative relationship in crisis within the project. A film director (played by Liu Yang), hailed as the "future master" by the critics, pressures an insecure screenwriter (played by Kang Chunlei) to complete the final script as the shooting date approaches. However, they have disagreements on various aspects of the story and themes.
Reviews
Related Posts